Beauty and Holistic Therapy trends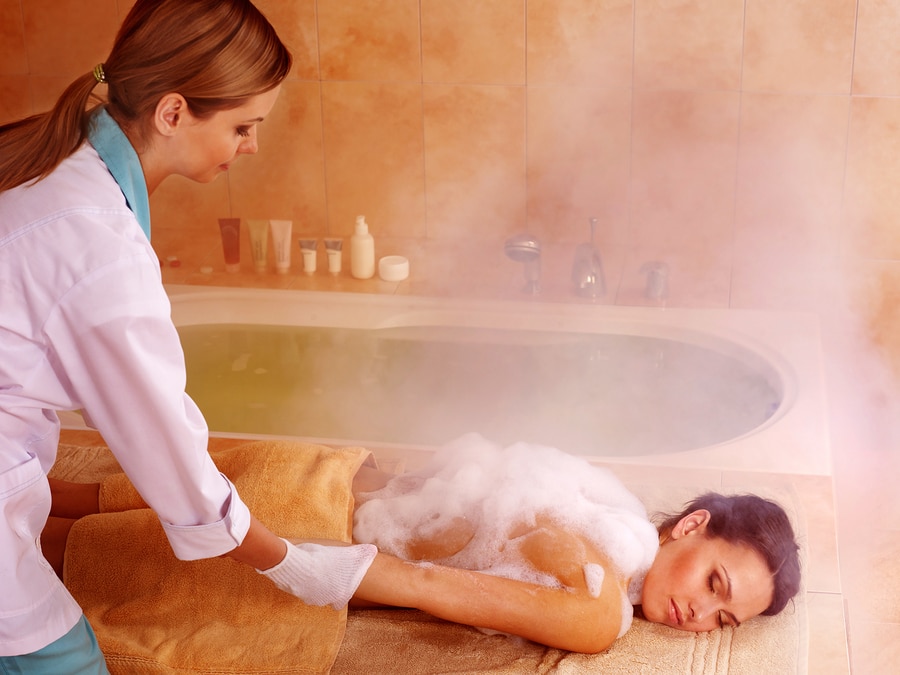 At this time of year, it's always useful to review the treatments that are gaining popularity, and look at the likely trends for the rest of the year.  According to Professional Beauty Magazine, the upcoming trends in beauty, health and holistic therapies are an eclectic bunch, some which can easily be incorporated into a therapist's repertoire but others – not so much.
One of the forces that shapes the evolution of the spa industry, which encompasses beauty, fitness and holistic treatments, is undoubtedly multiculturalism and a globalisation of the spa. This can probably be seen more keenly in metropolitan areas, for example some affluent areas of London where consumers are thirsty for something that their neighbours might not have tried yet.
Multicultural communities and experiences brought to the UK from other countries have resulted in the introduction of many therapies based around old ideas and cultural influences; Russian banya and Middle Eastern style social hammams being just two examples.  The holistic health industry is quickly adapting to different cultural traditions and how they can be interpreted and adapted to suit UK consumers. Two major spas in the UK are planning to introduce their own versions of banya and hammams before the end of 2014.
No pain, no gain is a mantra that seems to be coming back into fashion, and there's no such thing as gentle when it comes to the latest trends in fitness in autumn 2014. Although it's a style of fitness that's not advisable for everyone, and not everyone's cup of tea, extreme fitness is catching on in gyms, parks and spas all over the UK and the popularity of tough boot camps and endurance challenges is on the increase. Pushing yourself to the limit seems to have once again become something of a badge of honour, and High Intensity Interval Training is featuring in gyms and workout centres around the country.
In beauty, consumers are catching on to the idea that 'you are what you eat' when it comes to skincare. There's more awareness about the part that nutrition and supplements can play in maintaining good skin, and this seems to be driving consumers into salons to look for costly collagen-boosting skin shots – expect the skincare companies to do their level best to meet demand with newer and more expensive potions and pills designed to nourish skin from the inside. Good nutritional advice and natural ingredients will never go out of fashion though, so holistic therapists can certainly ride this trend with their very own blend of advice on how to keep skin glowing with a good diet and correct supplements.
It will be interesting to see how these trends develop into 2015.