4 ways a spray tan can combat daily stresses and give you a boost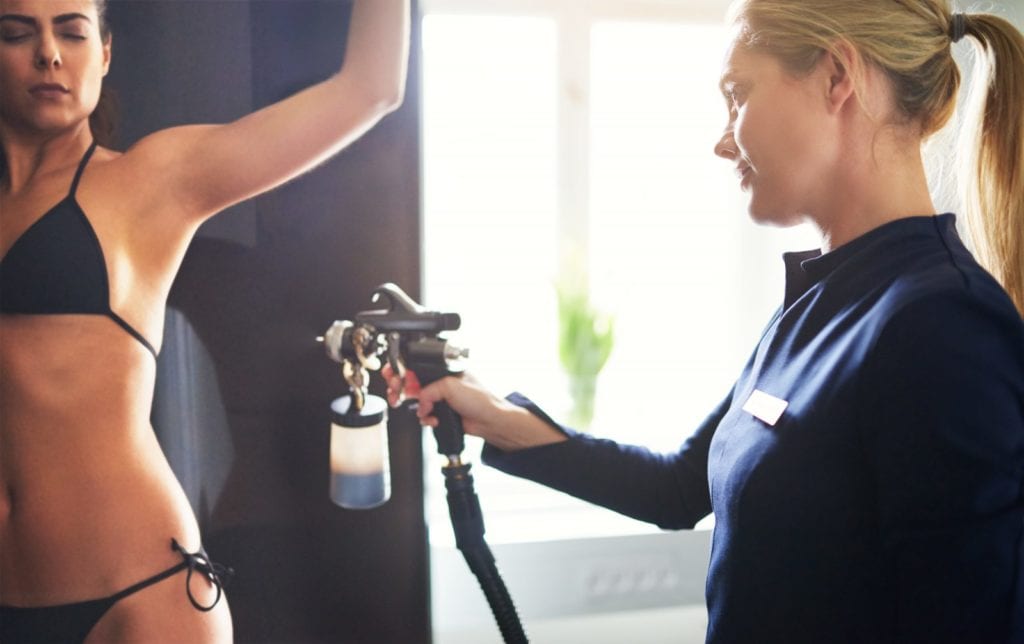 You might be under the illusion that a spray tan is a beauty treatment solely designed to make its users look better. In actual fact, it can also relieve some of the stresses that plague people on a daily basis – and due to this, it can have amazing health benefits. If you're sick of looking pale and are keen to change that, here are four ways a spray tan can give you a boost.
Glow from the inside out
You can eat well, exercise regularly and steer clear of alcohol. However, there's no denying that pale skin can detract from some of that vitality. This can be extremely frustrating for those who take pride in looking after their body, especially when others constantly ask 'are you feeling okay?'. On the other hand, a fake tan will leave you looking lively and well-nourished – meaning you won't have to worry about looking under the weather.
Complement your wardrobe
Some people dread the changing seasons because it means that they once again have to switch up their wardrobe. Meanwhile, the stress of choosing clothes – whether for work or social situations – is relieved when you have a natural-looking sun-kissed glow. You won't need to fear wearing strappy tops or short skirts just because they'll expose your pale skin; you'll also find more shades complement a beach-bronze look.
Boost your smile
Smiling is proven to relax people and improve their mood. Sadly, not everyone feels comfortable grinning away if they have less than perfect teeth, causing anxiety whenever there's a social occasion or someone whips out a camera. But did you know that a spray tan can improve the appearance of your teeth? Against a backdrop of beautiful bronze skin, your teeth will appear whiter for a smile that shines.
Take time out for you
It's no secret that taking a little time out of your hectic schedule to pamper yourself works wonders for the stress levels. Focusing on something other than deadlines, work, and family commitments can be therapeutic in the sense that it gives you some distance from any problems, slows down your daily rhythm and helps you appreciate what you have.
Get involved
It's time that you experienced the many advantages that come from getting a spray tan. If you're ready to say goodbye to pale skin and say hello to a bronze complexion, you can find a number of outlets that provide spray tans in our directory.