4 reasons you should book a pedicure today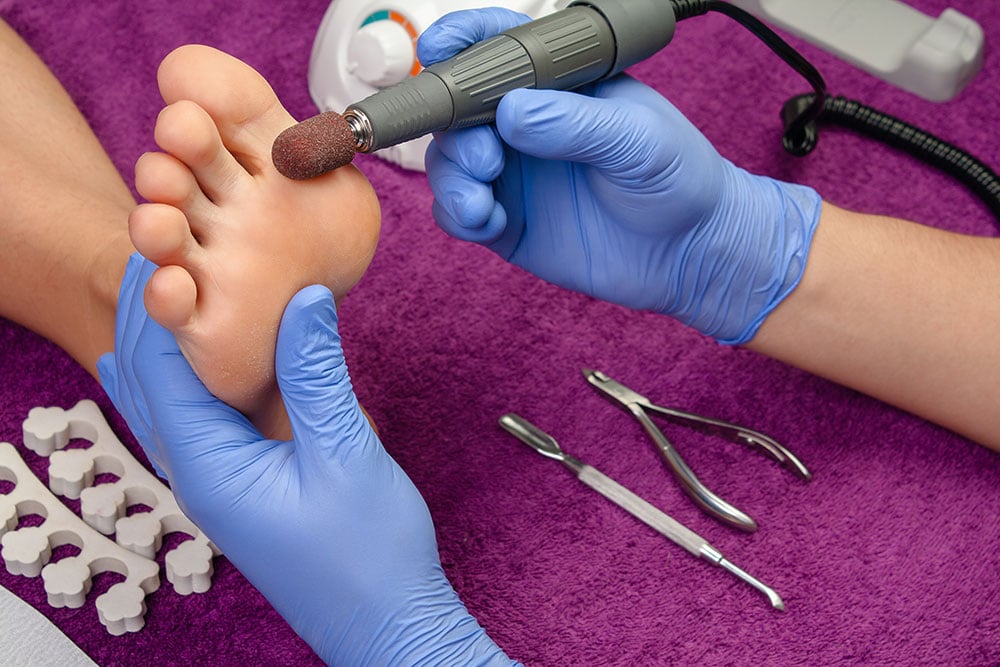 Pedicures are often dismissed as a luxury treatment; something that is nice to have, but never essential. But you spend a lot of time on your feet, and pedicures are far more than just a bit of polish applied to your nail – they have a whole host of health benefits. So if you really need more of an excuse to treat yourself, here are four reasons why you should go and book a pedicure right now!
1. They decrease the chances of foot pain
Ingrown toenails and foot fungus are all caused by neglecting your feet. Booking regular pedicures will ensure that toenails are kept clean, trimmed and infection-free, decreasing the likelihood of any issues. The service usually includes a good scrub of the foot, as well as intense moisturising treatment, keeping calluses and bunions at bay. And if something is amiss, your nail technician is trained to see it straight away so that you can get it seen to sooner rather than later.
2. They keep the skin healthy
Trained nail technicians have a whole arsenal of products at their disposal to customise their service to the individual. Special lotions and exfoliators can be used to help those with extremely dry or cracked feet, and rough cuticles can be softened and trimmed. Regular pedicures can ensure that you never have to feel self-conscious about your feet, as they will always be moisturised, clean and smooth.
3. They increase circulation
A good pedicurist will include a massage in your service, which usually includes a relaxing effleurage and petrissage technique that covers the whole of the lower leg as well as the foot. This helps to boost the circulation of blood around the body and will leave your legs feeling tingly and lovely.
4. They make you feel good
The actual pedicure process is extremely relaxing, making you feel good about taking a bit of time for yourself. And when you step out of the salon with smooth, glowing feet and pretty toenails, you will feel proud of your feet, rather than ashamed. We think the extra self-confidence that comes from a good pedicure is the best reason to treat yourself.