What type of yoga suits you?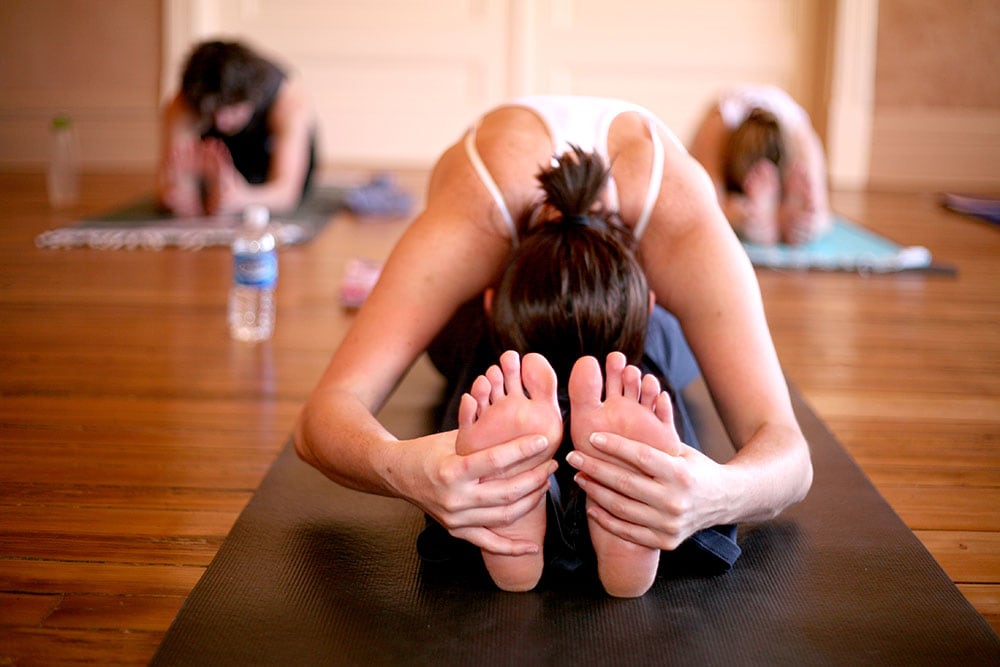 Chances are high that you've heard of yoga before. It is about uniting the mind, body and spirit together and offers both a physical form of exercise for the body but also a chance to train the mind, control your breathing, lower stress levels and connect spiritually.
However, when you go to book, you may find there are words that spring up that feel very unfamiliar – Ashtanga, Hatha and Iyengar. So what do these words mean and what will you be doing by taking one of these classes?
Ashtanga
Essentially, the word 'ashtanga' means eight limbs. These are described as abstinences, observances, postures, breathing control, sense withdrawal, concentration, meditation and contemplation.
Each of these different branches come together in ashtanga yoga to support each other. It is quite a physical and athletic style of yoga, promoting muscle toning and strengthening.
This form of yoga is based on an ancient text that discusses a unique and complex system of yoga postures that are linked together. It was taught by Sri Pattabhi Jois who re-discovered this text during the early 1930s.
Ashtanga is a fast-paced form of yoga and helps to build strength, flexibility, stamina and concentration while also focusing on deep breathing. If you hear the phrase "power yoga", chances are it is an aerobically vigorous yoga class that is based on Ashtanga.
Hatha
Hatha yoga is a great introduction to yoga for beginners and is one of the more basic and popular forms of yoga. It focuses on singular movements and breathing exercises that help to balance the body, mind and spirit together.
The goal is to achieve inward enlightenment, making Hatha a particularly great method of exercise when looking to clear your mind and rid yourself of stresses. As well as finding harmony, it does also work to strengthen the body and aid flexibility through a number of poses. The yoga routine can be added to or simplified depending on how long the individual has been practising.
It is possible for Hatha yoga to also include meditation, which works towards improving relaxation and deepening concentration. Through focusing on breathing control, the goal is to improve spiritual and physical awareness and wellbeing.
Iyengar
While Iyengar likewise focuses on the eight disciplines of yoga and is driven by posture and breathing control, what separates it out from the other forms is how it explores technique, sequence and timing.
There is a great deal of attention paid to correct body alignment in Iyengar. If you have experienced injuries in the past or struggle with injuries, this is the ideal class for you as great care will be paid to ensure that you don't suffer any pain or injury while practising poses. If needed, movements will be adapted to suit your body.
Often props are incorporated to help comfort your body, including cushions, chairs, blocks and belts. These add additional support while building on the intensity of the postures to improve the benefits.
Iyengar may seem like a simple form of yoga, making it ideal for beginners or the inexperienced. However, it is thought to help improve strength, mobility and stability and reduce aches and pains. It also helps towards improving posture. This is key for those who are finding they are becoming immobile or disabled with age or injury.
Find yoga teachers in our directory and also on www.yogahub.co.uk