3 easy ways to boost your workplace wellness today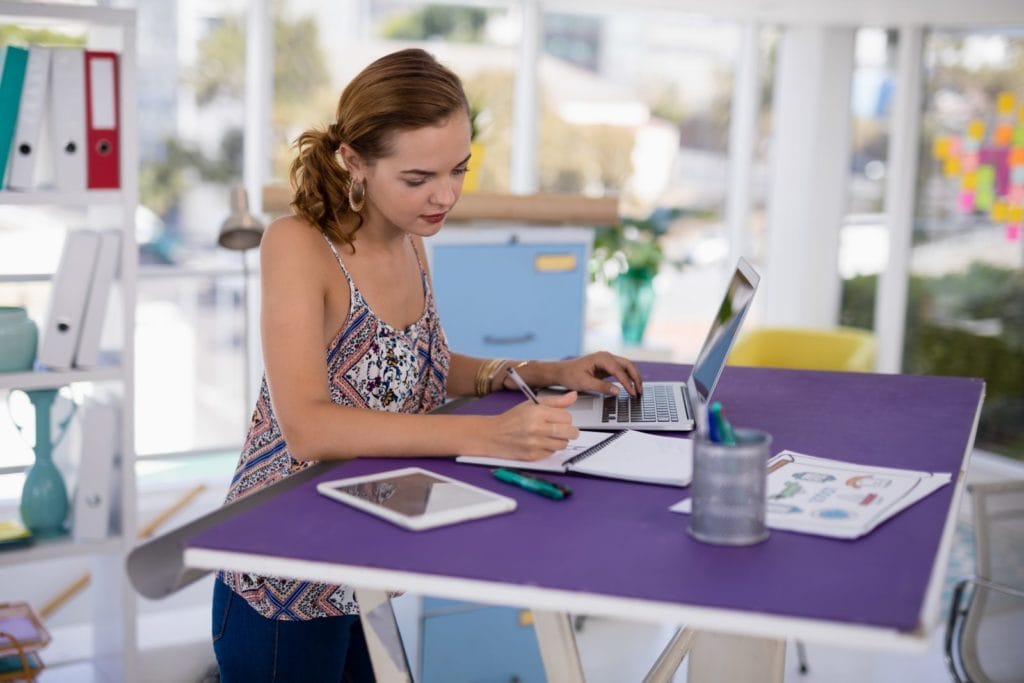 Over the last couple of years, "workplace wellness" has become a hot topic in the HR industry, and for good reason.
Our work environment, with long periods of inactivity, unhealthy food in-between meetings, and our increasing amount of screen time all has an impact on our health and wellbeing at work.
Yet, healthy and happy workers are proven to have higher levels of productivity, attendance and engagement than those that do not – so why are our employers not doing everything they can to boost our wellbeing?
Below we've listed three quick and easy changes your employer can make to improve health and wellness in the workplace.
1. Flexible hours
A relatively simple thing for most organisations to offer, flexible working hours not only allow staff the time to manage their lives outside of work (attending a gym class, or dropping children at school, for example) but allowing flexible working will also mean your colleagues can avoid busier traffic times, so they can arrive at work happy and relaxed.
2. Standing desks
While it may take some encouragement to get your fellow work mates standing while they work – it can feel a little silly to begin with – the health benefits can't be ignored. From better posture and blood circulation to increased focus and even boosted productivity, standing desks offer a whole host of benefits just from reducing our sitting time. If you or your team members are struggling with poor posture and back problems, why not find a mobile chiropractor that could come to your office? Find a chiropractor near you in our directory 
3. Group activities
This one doesn't necessarily need input from your place of work, however, it can increase participation if managers are supportive of lunchtime activities such as yoga (hyperlink: https://www.healthypages.com/c/yoga/yoga-yoga/), walking, running or swimming. Many companies now offer on-site gyms or discounts at local health centres, so ask around to find out what benefits are available to you. If your employer doesn't offer such benefits, look to organise your own by finding a local gym, or even better, a personal trainer that could visit your place of work Check our directory for a personal trainer and Nutritionist near you
Alternatively, you could plan a volunteering day at a local school or park to get active and feel part of your local community. By organising a group outing with your colleagues, you'll more likely get teams active, as it's a chance to socialise and make friends too.
Find health and wellbeing professionals in your area
Whether you're looking for a personal trainer, a yoga instructor or a beauty therapist near you, start your search on healthypages.com. You can access the latest health and wellbeing services in your area, via our directory.