What's all the fuss about NLP?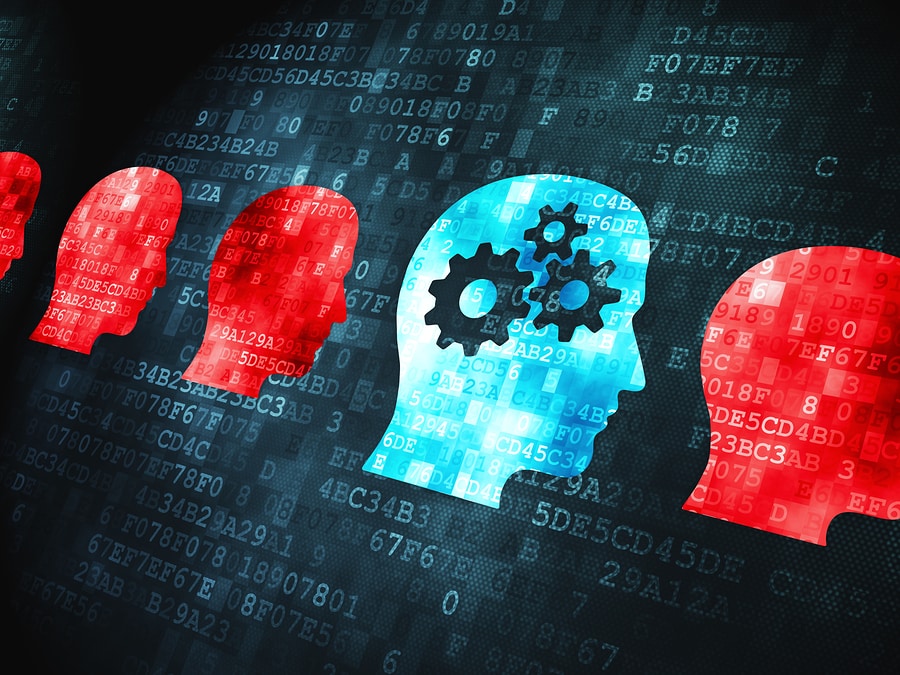 These days we hear the word NLP or Neuro Linguistic Programming being thrown around quite a lot. But what does it actually mean and what is all the fuss about?
Neuro Linguistic Programming, known commonly as NLP, is a collection of various techniques and methods to help individuals understand and develop their thoughts and behaviours to make positive changes in themselves and their lives. NLP has actually been around since the early 1970s and the creators Richard Bandler and John Grinder claim the practice can treat anything from bad habits to phobias to depression, and everything in-between!
Ever wondered why some people seem to attract success, while others struggle along with frequent knockbacks? NLP has been modelled on the behaviour and communication skills of successful individuals. We can learn to model our language and thoughts in a way which takes us closer to our goals. We can turn off the negative thoughts in our brains which stop us from trying to achieve our dreams. It has been used by large corporations for some time, but it is now becoming more popular for individuals and small businesses.
As knowledge and awareness about NLP grows and becomes more popular, the ways in which it's being used are expanding as NLP can teach a wide range of skills that can apply to numerous life and work situations.
Here are a few ways we're seeing NLP being used…
Using NLP to lose weight.
This can be a very effective tool for those trying to manage their weight effectively. NLP can reprogram the way you think about food and weight loss to change the way you approach slimming and definitely without unhealthy yoyo dieting. Not only this, but NLP can help to reach the root cause and underlying issues that may be affecting your ability to reach your goals.
Develop your business skills.
Negative thought patterns can become ingrained very easily and become a very bad habit for many of us. This can cause us to have an unhealthy view of ourselves and self-deprecating beliefs which can hinder our progress at work and our ability to set and see through future goals. NLP is very effective in working towards removing such barriers and learning to think about ourselves in a positive way. NLP can teach valuable techniques to better cope with public speaking, networking, dealing with clients and improving sales.
One of the fundamental principles in NLP is goal setting. Goals should be intelligent, measurable and achievable. Most people don't plan what they want from life, and just take what it offers them. Those who are experienced in NLP know that to achieve what you want, you need to strive for it and goal setting is one element of that.
NLP in education.
Students often find NLP helpful through identifying the learning style that suits them best, and discovering which learning techniques they find most effective – this is particularly helpful during exam periods when students often struggle with the best method of revision for them.
NLP in the workplace.
Using NLP is becoming more and more popular amongst workforces looking to get the best from their staff members. It helps you to identify the style of communication that your colleagues respond best to, whether this is visual, auditory and kinesthetic. Once you acquire this knowledge, you can tailor your communication style to best meet the needs of those around you, which will help you to achieve your goals.
Not only can NLP help to develop better communication and interpersonal skills, which assist greatly in building a strong and collaborative team, but also bringing out and building on the individual's leadership qualities which is vital in every workforce to make sure everyone is on the same page, motivated and working towards the same goal. NLP can also help to resolve and/or prevent workplace conflicts through learning new communication skills and understanding techniques to best resolve and avoid conflicts in the first place.
As you can see, NLP is an incredibly powerful tool. It can fit a wide range of situations and its techniques can be used to take control of our own actions, thoughts, feelings and behaviours. Learning NLP can be a great investment of your time as you become more productive, work out what you really want from your life and start to see your own true potential.
Written by Pip Thomas, who decided to set up her own NLP training company when she heard the news that she was going to be made redundant from her position in corporate management right after completing her NLP Master Practitioner certification.