Float away with flotation therapy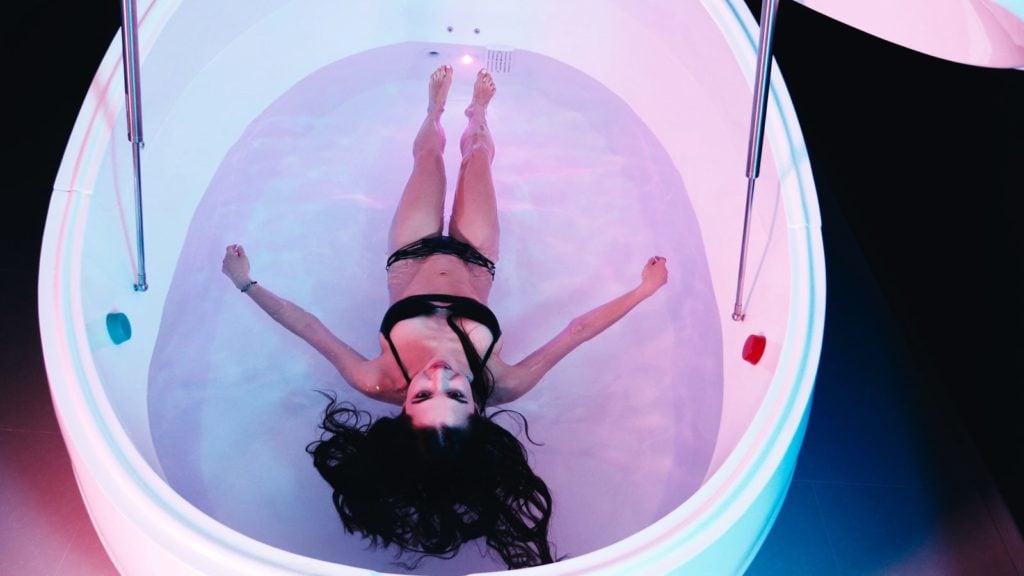 The Telegraph described it as "a bath that blew my mind", and they're not the only ones who are discovering the many benefits of flotation therapy.
Flotation therapy, which is sometimes known as sensory deprivation, has been available since the 1950s, but only really came into the mainstream during the nineties. Seen on popular TV series like Absolutely Fabulous and Stranger Things, it's really starting to get noticed with floatation centres opening across the country.
What is it?
If you've never encountered a flotation therapy tank before, the best way to describe it would be to think of a small, covered swimming pool. You climb inside, close the lid and the outside world disappears. No sounds, no sunlight – just the tranquil environment surrounding you and your thoughts. The water is mixed with Epsom salts and heated to a comfortable 35.5C, which is the same as skin temperature. The Epsom salts allow you to float on the surface of the water, a bit like the Dead Sea.
Who benefits from it?
People love flotation therapy because it's a really easy way to enter into a meditative state. There's a science behind it too. With the distractions of the outside world removed, levels of dopamine and endorphins rise, leaving you calm and happy. A study by the National Institute for Health shows that it's a great way to reduce blood pressure. It's so well loved in Sweden that's it's available on their health service, in the same way you might have physiotherapy on the NHS. Trialled by NASA for their astronauts, it's also a popular choice for soldiers suffering from PTSD, as well as the aches and pains which the average person seems to encounter.
When will I see an improvement?
You may need a few sessions to start to feel the real benefits, but customers report that they've noticed a new-found sense of calm and peacefulness after just one session of flotation therapy.
Today's modern world is full of fast-paced action and demanding requirements. Our brains and bodies are on high alert all the time and really benefit from the quiet time which floating offers. Try flotation therapy  and restore some balance to your metabolic and chemical systems.