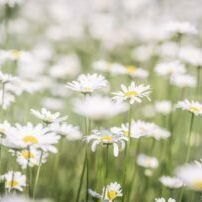 One to one Confidential Counselling in Chippenham
19 Ashfield Rd, Chippenham SN15 1QQ, UK.
About One to one Confidential Counselling in Chippenham
Do you need someone to help make sense of things?
Sometimes it can be hard to sort out problems on your own. Maybe your thoughts are going round and round in your head and there seems no way out? Perhaps you find yourself carrying out the same patterns of behaviour and can't see how to make a change? Does this make you anxious, depressed or stressed and unable to function as well as you want to?
One to one counselling can help look at these thoughts and patterns that are troubling you from different perspectives and aid you in coming to a better resolution.
I work from a humanistic, integrative perspective, meaning that I provide a warm, caring and confidential place to discuss your worries and problems from your perspective; looking at how you came to be where you are and where you can go from here.
I work at the Ashfield Practice in the centre of Chippenham.
I am a member of the British Association for Counselling and Psychotherapy and follow their ethical principles.