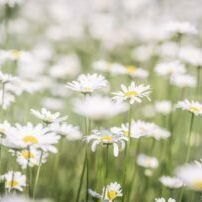 177 Bradford Rd, Bingley BD16 1AH, UK.
About Tracy Ann Wood Therapy
My approach to counselling is nurturing and compassionate, so I provide time and space for you to get curious and make sense of your feelings.  As an integrative and relational counsellor, I use a blend of different modalities tailored to your individual needs. Whether you are experiencing an emotional crisis and need to untangle your feelings, have something that is bothering you, or just want someone to talk to, I'm here to help.
After some very difficult times in my own life, I've been on a journey of retraining, personal development, healing and awakening.  I now support others to explore their difficult feelings through counselling, EFT (Emotional Freedom Technique) and transformational personal development and healing workshops. I firmly believe that all the answers we seek are already within us, we just need support to find them.
I am a registered member of the BACP (British Association of Counselling and Psychotherapy).
EFT Emotional Freedom Technique
Often called tapping, EFT is a powerful healing tool with its roots in Traditional Chinese Medicine.  Stimulating the accupressure points helps to balance emotional and physical well-being as well as help to get to the root cause of both physical and emotional difficulties.
EFT can be used to help a wide range of conditions, for example:
Anxiety
Depression
Stress
Emotional Regulation
Pain
Headaches
Phobias
General health and well-being
What I love about EFT is that it is a simple, easy to learn, non-invasive technique.  You will learn how to use EFT for yourself, giving you a powerful self-help tool to use at home once your sessions have finished.  Clients often report feeling less anxious, with a greater sense of calm and peacefulness.
Parent Coaching
You might worry that you're not always getting it right and feel guilty when it goes wrong, because nobody really teaches us how to do it, do they?  As a parent myself, I know what a tough job it is. I have over 18 years' experience and professional training as a parenting practitioner; running parenting groups and supporting parents 1-2-1.  Throughout that time, I've come to believe that being a great parent is about working through our own stuff, so that we can show up from a place of calm, rather than feeling so cross and irritated.  My mantra has become "don't get cross, get curious".
Parent coaching will give you the chance to explore your worries and concerns with someone who understands, someone who will listen and someone who will give you the space to work things out.
Qualifications and Professional Training
BSc Psychology
PG Diploma in Counselling and Psychotherapy
Certificate in Education with Qualified Teacher Status
DDP (Dyadic Developmental Psychotherapy) Levels 1 & 2
Diploma in Emotional Freedom Technique
Emotion Coaching Training with Emotion Coaching UK
Accredited Parent Group Leader
Appointments and Fees
Counselling, EFT or Parent Coaching sessions last 50 minutes and cost £50 per session.
I do offer a free initial telephone consultation so that you can decide if you want to go ahead.
At the first session we will explore your hopes and concerns and decide together how many sessions might be needed, and then regularly review progress.
Confidentiality is the foundation for our work together.
I am currently available to see clients on weekday evenings or Saturday afternoon at Prospect House Clinic in Bingley.   Contact me by to arrange an appointment or free initial chat over the phone:
Email:        tracy@tracyannwood.com
Website:      www.tracyannwood.com
Mobile:    07931 516057
(I cannot always answer the phone so it's best to contact me by email).