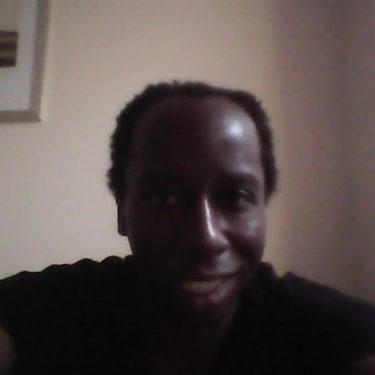 LV4 NCFE "Distinction" qualified Reflexologist
52 Tower Hill, Birmingham B42 1LH, UK.
About LV4 NCFE "Distinction" qualified Reflexologist
Hello, im Aaron Colin Adams, a Reflexologist, Kuji-in scientist, and Dance instructor. I started Reflexology, at an early age, and found it helped anyone, anywhere, whatever they had been through. I incorporated Kuji-in and my Kuji-in science, and I was really good at it. In 2015, I finished my Reflexology course,(Reflexology NCFE Level 3;4), with the ABC Award(How poisons react to the living body and objects) and I completed the practical unit, with a personal commendation, to finish my course. I was courteous, polite, and professional, in my manner and technique, as I always am in life. I even completed a professional business plan to supplement and initiate my Reflexology career, things get better all the time.
Kuji-in has really made my life leap boundaries, in its power and longevity, I feel that Kuji-in, with my Paladin spiritualist religion(standard Christian.), is the path to enlightenment and inner joy, and outbound peace.
I speak good Gerdon espanol, modern Spanish,here's some;
Grettan fraskal ls tome cryhei brulin puglist(Floyd Mayweather is some psychotic male boxer…!)
Dese zanbuysi Lars trome mice,trome Kuriline ppl.XML(These gangsters are some nice,some evil people)
Li lim life_tha-laa-tha sand tritt.exe(I am healthy and fit,ready for an Limitless and beyond life.)
Satanists shan nuractualy deminture. Chq.XML glouck Rave Hayluffer sand crueller origin, dese ppl.xml lars gestly cryhei(Satanists are actually immature. Check out Dave Hayter and Cruellher Street, these people are mostly psychotic)
Teverelam ave lone shishabe. lts connie meekin lu hactou.(Everyone has done sandals. Its for making lu clean)
chiropody.Doc treels gerte. Len ku shant tek lt, ln agnnayaa chiropody, lt ls lunney, sand lt hactou lure Sinslof bi Christouzume(Chiropody feels great. When you cant take it in ancient chiropody, it is funny, and it cleanses your sins, by God.)
That's my first language. I was born in California,but got moved out here.
Iveyengar yoga, is one of my favourite exercise techniques, I incorporate balance, stretch maintaining, and breath control, into my practice, as well as flowing movement breath control(Total Ultimate Control). I use the tickleFIGHT:lightForce, and Z Jutsu(British boxing) jutsus, in my self defence. I find I can break any defence, man, machine, algorithmic, defence, and then move into disabling a target with ease, with these techniques. I find my Dance skills, often eliminate trouble, with my talent for waiting. If you could study and drink as much as me, well. I'm set for a peaceful life no matter what. 😉
I love collecting Crystal rods for use on my body, to relieve pain and empower me. This is one of my pastimes.
The best way to take care of your feet,is to run them over with a razor in the bath;shower,take off that hard skin. Then file your nails,and feet with a foot file. Use nail matt,and talc them up. Wear Sandals or go Barefoot. You can visit the chiropodist,Reflexologist,or learn more about Foot Care on http://soothereflexology.blogspot.co.uk
I think however, feet, should be unserviced. Hardy soles and feet, bring wisdom. Just wash them, go barefoot, keep the shoes aside, and you'll have more beautiful feet than if you serviced them after 1 day, and you'll hold a lot more control. Makes you healthier. anklets are increasing in power, they can be used instead of shoes, in the long run.
tickle science(tSci) is something I study, it involves a sort of algorithmic electrolysis. If you take Radiation(Base)kilobytes,centimeters moved(sides) then the second equation, ohms(top),voltage,resistance(sides), you can put numbers and try to understand tickle. If the top or base is covered,multiply. If the side is covered,divide the remainder. It is a movement science,why I started dancing at an young age. The gist of logistical is:
tickle=4mph
tickly=36mph
ticklish=333mph
Penance=limitless mph(LMTLS)
irigatnette=Beyond Limitless(LMTLS)
The science of Reflexology is
       V
I              R
       Rad
Cms       Kbs
So you can figure it out from there.
[Current standards.]
tickle brings joy,but it doesn't always cause laughter,sometimes you just get a good feeling,like in chiropody;Reflexology;Something nice(drinks,food,smoking). It is interesting. You can experience tickle,by taking a massage;foot care; or smoking.
One thing I can't stand is people saying they've never woren Sandals,or been to the chiropodist;Reflexologist. This is just a bunch of government superiority lies,they use to make money. If you've ever laughed or been aroused,or been sick or stressed out,or used a cigarette, you've woren Sandals,and been to the chiropodist;Reflexologist. People feel pain,life does too.
Just some helpful advice.
If someone told me to take an injection in 2016(ZBC) I'm saying no. Its like Jonnhy sesakky telling me to **** his **** in Reflexology clinic. I refuse.