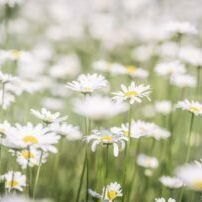 BWRT, Hypnotherapy, Psychotherapy or Counselling may help you.
Becketts Farm, Alcester Rd, Wythall, Birmingham B47 6AJ, UK.
About BWRT, Hypnotherapy, Psychotherapy or Counselling may help you.
** Please be sure to view my website to learn about the new therapy BWRT(R) **
Fear or Anxiety often accompany the difficult issues we encounter in life. But rather than being the cause of the issue, they appear when our subconscious mind has identified an actual, or an anticipated threat to some component of our well-being. The body is prepared to meet the challenge, the effects of these changes are perceived consciously as symptoms of anxiety or fear.
It is often the anxiety or fear that undermines our efforts to resolve the underlying problems we face.
Even if you do not know the cause of the anxiety or fear, I can assist you in finding a new point of view of your issue, from where we can work resourcefully together to overcome the anxiety and fear and provide the opportunity to resolve the real problem appropriately.
Fresh Pathways offers assistance for Anxiety, Fears/Phobias, Panic Attacks, Bad Habits, Body image issues, Stress, Low Confidence, Low Self Esteem, Sleep Disorders, Perfomance Anxiety, Sexual Issues, Shame, Guilt, Embarrasment, Spontaneous Blushing and more.
The first step in overcoming a problem is for YOU to take action.
Take the first step on your personal Fresh Pathway now – arrange a free, no obligation consultation, and together we can explore potential solutions.
Don't allow a fear of hypnosis stop you – we may not need to use it!
I am David Holtom, and am registered with both APHP and CNHC registration bodies. I qualified at the Essex Institute of Clinical Hypnosis under the expert tutelage of Terence Watts and his team of Tutors.
My office is on the A435 just north of junction 3 on the M42, and is within 10 miles of Redditch, Henley in Arden, Lapworth, Alvechurch, Wythall, Hollywood, Yardley Wood, Shirley, Solihull, Dorridge, Hall Green, Earlswood, Studley, Rubery, Harborne, and Kings Heath.