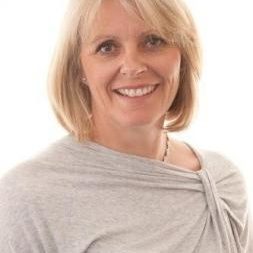 Antonne House, High St, Henley-in-Arden B95 5AN, UK.
About Nutritional Therapy
Andrea is a firm believer in keeping life as simple as possible. Nutrition is not about rigid, difficult to follow diets but it is the opportunity to introduce new foods, cooked well and the enjoyment of eating those foods that will enhance the quality and health of your life.
The body is a clever machine and given the right conditions has the power to heal itself – a Nutritional Therapist's job is to promote these conditions and enable the body to use its own innate intelligence and heal itself.
Andrea Bayles is a fully qualified Nutritional Therapist and Herbalist. (DipNut, DipHerb,ND) She attended the College of Naturopathic Medicine in London for 5 years and has recently moved to the West Midlands and practices in Solihull, Birmingham, Warwick and Leamington Spa.
A personal family experience led her into the fascinating and exciting world of nutrition and natural remedies.
'My son (who is now nearly 18 years old) was born with a rare chromosome abnormality resulting in severe learning disabilities and he suffered many illnesses and infections as a baby and child. After years of anti-biotics and prescription medication, we eventually discovered that he was severely intolerant to a number of food groups. Removing these "poisons" from his diet completely set about changes that were to dramatically enhance his standard of living, his behaviour improved considerably and he has never been seriously ill or hospitalised since that day. As a result we avoided using the powerful class B drug 'Ritalin' which would have had serious implications on a young child. My son now enjoys an illness-free, healthy and vital life that he most definitely wouldn't have done had we not sought the advice of a complementary health practitioner. He has not needed anti-biotics since the day we changed his diet!'
This whole experience made me aware of the importance of good nutrition and the impact that this has on achieving good health and improving your quality of life.