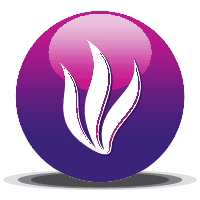 Shirley-Louise – The Beauty Guru
Crowhurst Rd, Lingfield RH7 6DG, UK.
About Shirley-Louise – The Beauty Guru
Welcome!  Shirley-Louise – The Beauty Guru who will be re-launching in Autumn 2020 and will be offering the world renowned  REPECHAGE, JULIETTE ARMAND and SPA FIND FACIALS, LYCON WAXING, MASSAGE and LAVASHELLS, NAIL CARE, EYELASH & BROW TINTING and SPRAY TANNING.
With 45 years' experience in the beauty and educational industry, gaining her experience by working in health hydro's, spas, clinics, salons and further education colleges.  She is a firm believer in keeping skills up to date and continually developing new ones too, and now they are on offer to you.
The variety of services that Shirley-Louise has on offer includes:
•REPÊCHAGE Signature Collection of facial therapies;
•REPÊCHAGE Luxurious body masks & wraps;
•SPA FIND skin care with the Dead Sea Salts and muds (especially designed for eczema and psoriasis sufferers);
•LYCON waxing – Hollywood & Brazilian, body and facial areas;
• Advanced Skin Care Protocols (microdermabrasion, phototherapy & non-invasive face-lifting) and JULIETTE ARMAND – Personal Skin Care for face and body using innovative ingredients;                                                                                                                            •CUCCIO skin smoothing and hydration for the body;
•MAVALA natural nail care treatments – manicures and pedicures;
•FRESH INDULGENCE Anti-Ageing, Nut-Free Spray Tanning;
•Eyelash and Eyebrow Defining – tinting and eyebrow waxing or shaping.
Plus LAVASHELLS, Warm Bamboo, & Bellabaci MASSAGE and other Therapeutic Massage therapies.
If you would like to book a service you will have 24/7 access to the on-line booking system very soon, or if you wish to discuss any of the services that Shirley-Louise has on offer, she is available on the phone by leaving a message or sending a text, or via email go to Contact us.
So, are you ready to spoil yourself with a relaxing REPÊCHAGE Signature Spa facial, or needing a back massage after a stressful week, or preparing for a holiday needing a lash tint, wax & polish with Lycon & Mavala?  Well, Shirley-Louise is here to welcome you, so, if you would like to book a service with Shirley-Louise you have access to the 24/7 on-line booking system through the website – and looks forward to seeing you soon.