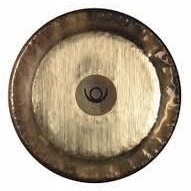 8 Old Station Rd, Mendlesham, Stowmarket IP14 5RU, UK.
About Gong Therapy
I am a Gong practioner running Group gongbaths here in Suffolk.
During a gong session, your body absorbs sounds that it needs for healing whilst filtering out what is no longer required. The complex, yet delicate, overtones of the gongs, allow your superficial thoughts to dissipate and you can easily reach a much deeper consciousness leaving you in a very calm, relaxed state. The gong vibrations continue to work long after the gong bath has finished. Gong healing works on various levels – physical, mental, energetic, emotional and spiritual. Negativity and chaos are suspended; irregularity and resistance disappear and the whole being is returned to harmonic balance.
I look forward to meeting you .