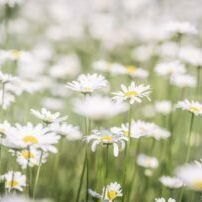 Holistic Massage Therapy – Aldeburgh, Suffolk.
19 Lapwings, Aldeburgh IP15 5DT, UK.
About Holistic Massage Therapy – Aldeburgh, Suffolk.
Relax and unwind in the comfort of your holiday cottage with a holistic massage. Massage is an important element of life which promotes peace and well-being whilst giving mindfulness in today's frantic world.There is considerable body of evidence that shows the benefits of regular massage in the relief of stress and associated symptoms such as anxiety, depression, headaches and insomnia.
Qualifying in 1995 as a Beauty Therapist I soon gained certifications in Aromatherapy, LaStone Massage and Reiki I & II attunement to follow my path in natural holistic massage therapy. In 1996 I qualified in Holistic Massage, personally trained by world renowned massage guru and leading author Nitya Lacroix in London.
I have worked in many spas and health clubs in the UK and Europe, as well as the famous Spa at The Mandarin Oriental, Hyde Park, London.
Since 2004 I have been practicing holistic massage and facials to private clients in the comfort of their own home. I successfully built up a large private client base in the North London area. My client base were wealthy professionals and celebrities. I moved to the east coast in 2009 to pursue a more relaxed way of life and I am now delighted to be offering my services in Suffolk.
I am a member of the Federation of Holisic Therapists and therefore fully insured.