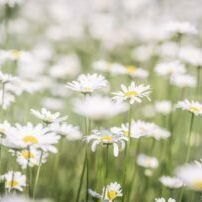 Homeopathy, Deep Tissue Bodywork, Bowen, Soft Touch Spinal Alignment
66A Hendford, Yeovil BA20 1UR, UK.
About Homeopathy, Deep Tissue Bodywork, Bowen, Soft Touch Spinal Alignment
Joanna has built an integrated complimentary therapy practice, offering Homeopathy, Bodywork and EFT. She continues to broaden her practice, studying Bach Flower Essences and Nutrition, believing that all these therapies interlink and support each other, enabling her to offer her clients support for physical, nutritional and emotional ailments.
Joanna studied at the British School of Homeopathy and under the tutelage of Anthony Bickley [former chair of Society of Homeopaths and former principal of British School of Homeopathy] for four years, qualifying in 2013. She is a member of the British Homeopathic Association. Her practice is a mixed practice, supporting childhood illnesses, chronic and acute complaints in her adult patients, including first aid support for many of her Bodywork clients.
Joanna offers a broadrange of Bodywork – Bowen, Deep Tissue & Sports Massage, No Hands Massage, Indian Head Massage, either individually, but most often, used in combination, to provide the greatest support and ease to her clients. Her Bodywork is supported by Soft Touch Spinal Alginment. Whether used in combination with Bowen Technique, as a stand alone technique, or in support of massage, this very gentle alignment allows for faster recovery from most misalignment problems, muscular, skeletal and neurological.
EFT [Emotional Freedom Technique – sometimes referred to as Meridian Tapping] offers not only a gentle and effective technique to help overcome fears, cravings and emotional blocks/hurdles, Joanna believes that it also offers clients and opportunity to support themselves, by giving them a tool to take home and work with in their own time. Thus enabling a sufferer to take back some control for their own health and wellbeing, giving them some independence in choice of how to approach and tackle certain day to day life problems.