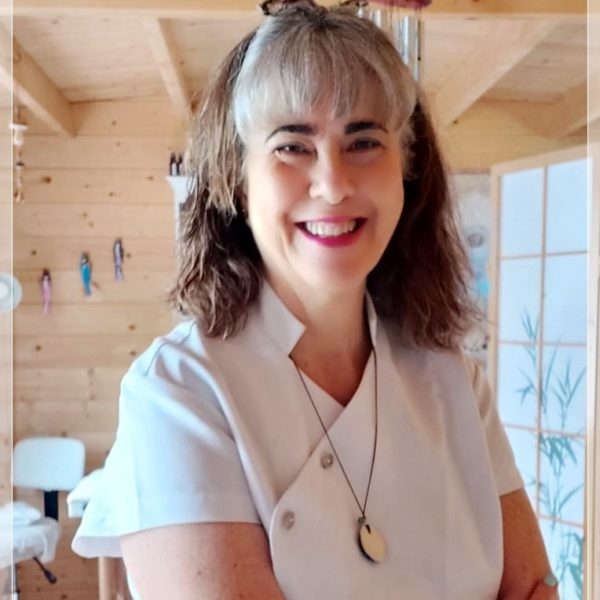 Reiki and Emotional support with Essential Oils and Floral essences
3 Mill Ln, Huthwaite, Sutton-in-Ashfield NG17 2SJ, UK.
About Reiki and Emotional support with Essential Oils and Floral essences
Hello and Welcome!
My name is Solange and you can call me Sol.
I am a complementary therapist, registered as a Reiki Master/Teacher, Flower Essence Practitioner working with Bach Flower Remedies & Florais de Saint Germain, Chromotherapy and Aromatherapy.
To make simple, lets answer some FAQs
1. Where in the UK are you?
I am based in a quiet village called Selston, near junction 28 of M1, Nottingham
2. Why Land of Reiki and Aroma?
Land of Reiki and Aroma arose from my wish to combine: Energy balance – Reiki, Flower Essences, Colours and Aromas.
3. Is it for me?
A combination of these beautiful therapies can help you to deal with feelings/emotions that are not quite right in your moment, bringing more balance and harmony to your day.
4. Anything else?
Treatments, my Qualifications and Seminars details are listed at the end of this page
5. And finally …
If you have any questions, please feel free to send me a Message or call me at 07967195400
***********************************************************************************************************************
Within the tranquillity of a treatment room and the comfort of a couch, the whole world is instantly placed in silence.
No matter what kind of issue you are faced now, it is a perfect time to take care of yourself.
A holistic approach treats the body as a whole, and every part of you will feel the benefits.
A treatment takes about 60 minutes and includes a Confidential Consultation.
Treatments available : Reiki, Emotional support with Flower Essences therapy, Aromatherapy Bespoken, Health Eating (helping changing eating habits).