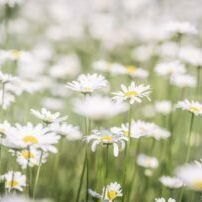 YogaBellies Ripon/Wetherby
2-4 Skellbank, Ripon HG4 2PT, UK.
About YogaBellies Ripon/Wetherby
~~YogaBellies guide you through pregnancy and post-partum using uniquely adapted yoga practices and techniques, perfect for mum and baby.
We offer yoga for pregnancy and post-partum, childbirth preparation as well as yoga and massage for babies and toddlers. Our teachers are fully trained insured perinatal yoga teachers and will look after you and your new-born.
YogaBellies for Pregnancy
Classes are gentle and safe for all women, whether new to yoga or with years of practice. This also includes training in deep relaxation and preparation for birth.
YogaBellies Baby Massage
For new-born until 'mobile'. We use our unique touch therapies to aid growth, soothing and bonding for you and baby.
YogaBellies for Mum and Baby
A unique blend of post natal and baby yoga. Classes include baby stretches, postures for mum and postures for two.
YogaBellies for Mum and Toddler
This is a combination of yoga for mum and toddler. The classes incorporate a full hatha yoga practice so mum can progress from post natal yoga and also elements of yoga, massage, movement and music for their growing baby.
————————————————————————————————————————-
YogaBelles yoga for
Women
The four YogaBelles 'paths' are hatha yoga classes created especially for women and include elements of asana, pranayama, meditation and aromatherapy.
YogaBelles Yin
This is a slow, restorative and tranquil class, postures are deliberate and focused. We use a deep ,musky and spiritual yogaroma blend.
YogaBelles Yang
This is a dynamic, fast paced and strength bearing class. Our yogaroma blend is bright, uplifting and refreshing.
YogaBelles Lunar
These sessions focus on balancing hormonal fluctuations, our yogaroma blend is a delicate fragrance created to soothe emotional fluctuations.
YogaBelles Chakra
Aimed to bring balance into your life, perfect if you are looking to realign and reconnect with yourself. Our yogaroma scent seeks to bring about balance