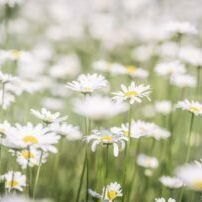 Active Recovery Ltd – Sports Massage and Soft Tissue Therapy
3A Frederick St, Loughborough LE11 3BH, UK.
About Active Recovery Ltd – Sports Massage and Soft Tissue Therapy
Active Recovery provides Deep tissue massage therapy, including Sports and Remedial, Swedish/Body and No-hand therapy. We are here to treat your sports injuries, address postural problems and help you out with your everyday aches and pains. We're also on hand to relax you. Deep Tissue Massage is not just for the professional athlete or the person who is training for the Olympics. It is for everyone and needs to be looked at as a health benefit and not a luxury. People just like you and me are including Deep Tissue Massage as part of their regular healthy living programmes. Almost anyone can benefit from Deep Tissue Massage, athlete or not.
The Gaia Centre is a part of the clinic which provides a different kettle of Holistic Therapies. We can offer you various treatments practiced by different professionals, including:
Acupuncture
Warm Bamboo Massage
Indian Head Massage
Podiatry
Bowen Technique
Aromatherapy
Reflexology
and many more.
These therapies are essential for your physical, mental and emotional health, whether you need to 'wind down' from everyday stresses, relieve the tightness caused by work or training sessions, or recover from soft tissue injury, we provide the perfect solution, from deep tissue manipulation to gentle Indian Head massage.
Just give us a call and we'll book you in for one of these fantastic healing treatments today!