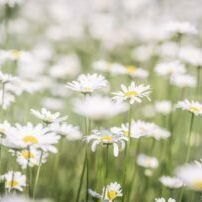 Lyndsey's Holistic Business Coaching
1209 Melton Rd, Syston, Leicester LE7 2JT, UK.
About Lyndsey's Holistic Business Coaching
Jump Start Your Holistic Business Programme
You have a calling. A service you feel compelled to offer. A business you want to nurture. But you're stuck. You just don't know how to get started.
Through my 90-day programme, together we will build the solid foundations for a thriving holistic business and develop the momentum needed to jump-start your business growth.
With my help, you could be managing a successful holistic health business in just 90 days time.
You know you have been put on this earth for a reason.
You have been on an amazing healing journey, and now your burning desire is to help others do the same whether that be mentally, physically, emotionally or spiritually – perhaps it's all of the above.
You've completed the training and you've got the certificates. But you just don't know where to start with your business.
You have this burning desire in your heart to help others, but you feel lost and overwhelmed. Maybe that critical voice in your head is telling you all sorts of stories about not being good enough or successful enough to run your business.
I am a strong believer in divine guidance, and if you're here, then there is a reason. My name is Lyndsey, and I can help support you in creating the health business of your dreams and the lifestyle to match.
I don't just sit behind my computer all day dishing out advice; I walk the walk. I am a holistic therapist with my own practice and with over eight years of holistic training and coaching behind me. I know what it's like to build a successful purpose-driven career.
It's time for you to stop feeling distracted, disheartened and overwhelmed and step forward into the light that is your birthright.
So, why work with me?
I have gone on a massive healing journey, and I know what it feels like to turn my life around.
I have built a successful practice with a 6-week waiting list.
I still run a holistic practice, so my guidance is from a space of experience and not out of a book.
I developed my own strategies to build a successful business around my family and not the other way round.
Every week, I attract new clients without it costing the earth, and I never feel like an icky sales woman.
Many of my clients have been with me since I opened my practice, and I understand that getting and keeping clients is THE most important part of building a successful holistic practice.