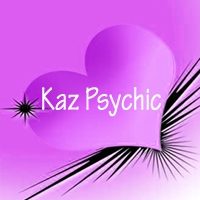 119 Heapey Rd, Chorley PR6 9BJ, UK.
About Kaz Psychic
Clairvoyant Psychic Readings,
Astrology, Remote Influencing
& Remote Viewing on Love
01704 822 919 | +44 1704 822 919
£25.00 (GBP) – 20 minutes
Opening hours: 12.00 pm – 12.00 am GMT – 7 days per week
Kaz Psychic cares because you matter
Kaz is a love & love relationship specialist clairvoyant psychic, remote viewer & remote influencer, remote influencing & remote viewing to resolve love relationship problems. Kaz is also an specialist in Astrological love compatibility (Synastry)
Kaz has given uncannily accurate clairvoyant psychic readings for over 45 years (up to 2020)
Kaz solves love problems, love triangles, cheating partners, elusive soul mates/twin flames, reunites lost loves.
Non-esoteric, services – remote influencing & remote viewing, used to resolve love problems avoids going against karma/ free will.
Kaz, is an expert in astrological compatibility (Synastry) & can tell you if you are with a true soul mate/Red Herring.
Kaz is a natural clairvoyant psychic – Kaz doesn't use Tarot cards.
Kaz's highly developed 6th & 7th sense makes her uncannily accurate with times/dates/detailed descriptions of people/locations
Kaz has read for Royal/titled people globally, tells the truth, not fairy stories.
Free gifts with every reading/love problem solving service