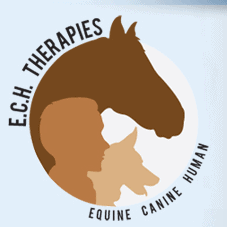 Down Lane Cottage, Down Ln, Frant, Tunbridge Wells TN3 9HW, UK.
About ECH Therapies
Fast relief of muscular pain and discomfort ECH Therapies use the Emmett Technique. The Emmett technique is now being used in the UK by Medical Consultants, Osteopaths, Chiropractors, Personal Trainers and Therapists with great success and is fast becoming an established part of the healthcare system in Australia.
When treating people the symptoms that can be assisted with this therapy are
Back and hip discomfort
Neck and shoulder restriction and discomfort
Knee and ankle restrictions
Persistent heel and foot pain
Lymphatic and sinus congestion
Migraine and cluster headaches
Breathing restriction
Abdominal cramps and bowel discomfort
Fluid retention…………and much much more
With the emmett technique I can offer my human and animal clients an increased range of movement and improved quality of life. This non-invasive therapy often has an instantaneous result. It makes a physical change in muscles resulting in fast relief of muscular pain and discomfort.
I work from a treatment room in a Gym in Wadhurst or I can travel to the clients home.