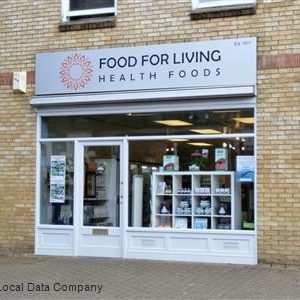 Food for living (TW100211121679)
2 Market Pl, Dartford DA1 1EX, UK.
About Food for living (TW100211121679)
Welcome  to  the  Food  For  Living  online 
shop  Formed  30  years ago, Food for 
Living has provided organic herbal remedied natural health 
and whole foods; vitamins and herbal food  and
supplements; sports and fitness nutritional  products 
and cruelty free harmless products and natural body care 
products herbs and medicine locally from their retail shops 
in North Kent.
John Frisby started the business 25 years ago with an indoor market specialising in whole foods. The business has grown successfully and steadily over the years, now with shops in Dartford and Sidcup, Kent, and John Frisby is renowned as an expert in the field of nutrition and health foods.
The company stocks a wide range of products from vitamins and dietary supplements to aromatherapy and herbal remedies. Allergy and food intolerance tests can be carried out by our trained practitioners, and we also provide a free information service.