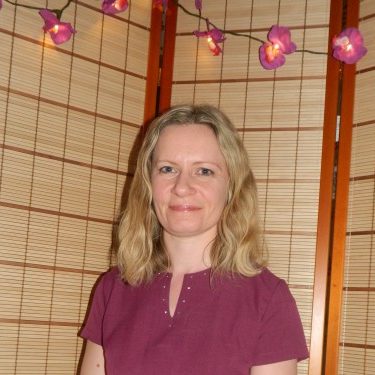 Time to Nurture – Reiki & Holistic Therapies
9 Snowdrop Cl, Locks Heath, Park Gate, Southampton SO31 6HB, UK.
About Time to Nurture – Reiki & Holistic Therapies
Welcome to Time to Nurture. Your tranquil haven awaits !
My name is Alison and I am a qualified Reiki Therapist and a member of the FHT (Federation of Holistic Therapists) based in Locks Heath and serving surrounding areas. My treatment room is calm and peaceful with no interruptions where the time is all about YOU.
Reiki is an amazingly gentle yet powerful therapy which is wonderful for helping improve your wellbeing and restoring health. It is a holistic therapy which means it treats you on all levels not just physically but also mentally, emotionally and even spiritually. It works by restoring balance and harmony to the bodies energy systems. If there is any imbalance within the body, this can make us feel unwell and manifest as physical symptoms eventually.
Reiki is also perfect when you are seeking some deep relaxation and a little time out. Continued stress in our modern lives can have a detrimental effect on our health over time – Reiki can help counterbalance this stress and restore calm so you can cope with life better.
Some of the many benefits of Reiki are :
Deep relaxation
Stress and anxiety reduction
Removal of toxins (Reiki is wonderful to support those undergoing chemotherapy to combat the toxic effect of drugs)
Increased energy levels
Improved sleep quality
Renewed energy levels
Reduction of cravings
I offer 20% off your first session (normally priced at £40 for 1 hour) so you can get to sample this lovely therapy and decide for yourself. Your first appointment will include a short consultation before the treatment to discuss how Reiki can help you as an individual and your specific requirements. I can also offer lifestyle advice for those wishing to make small changes to their lives to improve their health on an ongoing basis.
I can also combine a Reiki treatment with Indian Head Massage – 30 mins of IHM followed by 30 mins of Reiki for the ultimate relaxing experience. Cost is £35 for 1 hour
INDIAN HEAD MASSAGE
An Indian Head massage is the ideal way to get a person "out of their head", far far away from everyday emotional and mental stress !
The massage works on both a physical and energetic level : physically to relieve tension held in muscles particularly in the neck and shoulders. This is very relevant for those with physical jobs but also office workers who sit over a desk all day. The massage also works on an energetic level to relieve any blocked negative energy in the body that may be presenting as disease or injury in any of the seven chakras (energy centres) of the body. Pressure is applied to certain key points of the head, neck and shoulders which correspond to the Chakras. This is a similar principle to how reflexology works. The Chakras can be unblocked in this way allowing for energy to flow in harmony through the body once again to restore wellbeing and good health.
Treatments can be performed with or without oils according to preference. I use Neal's Yard oils which are contain pure essential oils and are totally organic.
Starting at the upper back, pressure is applied to certain points to dissolve knots and relax the muscles. I then use various techniques on the shoulders and upper arms to release other common areas of tension and then to the neck and head to release headache causing blockages and promote better circulation. The scalp is then massaged to relax the entire head and encourage blood flow to the scalp to stimulate hair growth. The last part of the treatment involves a facial pressure point massage which is very relaxing and can also help achieve a glowing complexion. This part of the treatment can also target headaches and sinus issues.
Benefits of Indian Head Massage :
Relief of tension that can often result in headaches, migraines, neck and back pain
Detoxifying the body by stimulating lymphatic drainage
Boosting overall immunity
Improving circulation
Promoting clarity and increased concentration.
Improved skin condition and hair growth
Relieves symptoms of sinusitis.
Relieves sleeplessness, restlessness and insomnia.
An Indian Head massage may also improve overall mental health by:
Relieving symptoms of anxiety and depression
Providing relief from stress and promotes relaxation
Renewing energy levels
Increasing feelings of peace, calm and wellbeing
Boosting memory capabilities
Cost of a treatment is £30 for 45 minutes
I prefer to treat clients in my salon as it is calm and tranquil so you receive the maximum benefit from your treatment. However, I can visit you in your home for a small additional fee to cover travel costs. Please note due to safety reasons, home visits are only available to Ladies
I look forward to helping you improve your health
Best wishes
Alison