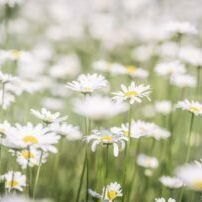 Colon Hydrotherapy / Colonic Irrigation
75 Captains Pl, Southampton SO14 3TF, UK.
About Colon Hydrotherapy / Colonic Irrigation
This is a fantastic cleansing treatment that has been around for centuries. Its primary goals are hydration, removing wastes, gas and stagnation, improving nutrient absorption, improving the muscle tone of the bowel, promoting more efficient eliminations and providing a kick-start to a healthier lifestyle. You will not have to leave your dignity at the door: all wastes are fully enclosed in a tube so there are no smells! You will be covered over with a towel during the treatment – with the exception of your tummy which will be exposed so that I can massage the abdomen to assist with release of the wastes. When booking I will ask clients a number of questions to ensure that it is safe to treat them and also to advise them on things which they can do prior to treatment to ensure that I can achieve the best results for them on the day. At Radiance, your colon hydrotherapy treatment will be carried out using a state of the art machine which regulates the temperature and pressure of the water being used. Colon hydrotherapy is an excellent health promotion treatment and particularly beneficial for anybody suffering from IBS, constipation, bloating, stress and fatigue.