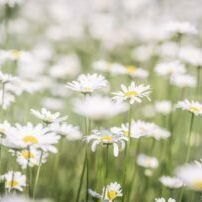 Total Wellbeing – 10 therapies in 1 session – for complete health
15 Rockingham Parade, Uxbridge UB8 2UW, UK.
About Total Wellbeing – 10 therapies in 1 session – for complete health
Our unique Total Wellbeing 10 therapies in one session package is for your Mind, Body and Soul. It includes a variety of therapies, carried out worldwide via Skype, Email or Phone:
Meridians – Check and balance each Meridian (which strengthens each of the bodies organs and systems, promoting health and increasing immune function and energy levels).
Trapped Emotions – Identify and release trapped emotions around a specific issue causing you emotional stress, or anything affecting you in your daily life.
The Body Code System – Identify and release underlying blocks to a health issue such as illness, disease, injury, pain, fatigue, depression, etc.
Programs – Identify and release imiting Programs (a belief that is running and ruining your ife, holding you back) and replace with enhancing Programs.
Heart-Wall Release – Check if a Heart-Wall is preventing you moving forwards in your ife, start clearing as much as possible, and give advice on what else would be beneficial for you around this.
Vibrational Remedies – Test which are a priority for you at the moment, and use them in your energy field/aura to help and enhance you. (The range includes Bach Flower Remedies, Rescue Remedy, Tree Essences, Pacific Sea Essences, Inner Child Essences, Phoenix Spiritual Essences, Sound Essences, Crystal Energy.)
Aura and Chakras – Cleanse and purify, rebalance and re-energise.
Theta DNA Healing – For a specific issue you would like to deal with, or generally on what is picked up when working with you.
Soul Healing – Tuning in to your Soul to see if there are any imbalances/disturbances from this or past lives affecting or blocking you now, and carry out a Soul Healing to release these.
Guidance that may come up to help you in your life, or around a specific issue in your life.