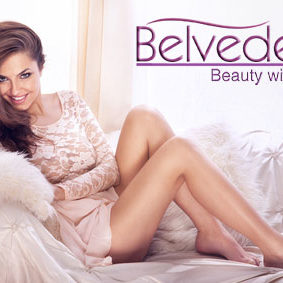 Watt House, Knee Hill, London SE2 0AG, UK.
About Belvedere Clinic
Belvedere carry out various non-surgical treatments for your body, skin, face & teeth. Our anti-ageing techniques help to enhance the beauty of your skin by eliminating lines and wrinkles making your skin look younger and healthier?
Modern techniques using the latest equipment carried out by our fully qualified doctors and dentists.
Based in the suburbs of London, on the borders of Kent, Belvedere is one of the longest established cosmetic surgery clinics in the UK and is ideally located for potential cosmetic surgery customers living in Greater London, Kent, Essex, Maidstone, East Sussex, West Sussex, Surrey, Berkshire, Buckinghamshire, Hampshire, Oxfordshire and even the Isle of White.
ANTI-WRINKLE Injections – Combats wrinkles that are created when nerve cells within the muscles beneath the skin release a chemical called acetylcholine.
SKIN PEELS – TCA and Glycolic Acid peels help reduce cell "build up" at the lower levels of the skin. This facial will resurface the skin giving dramatically softer, smoother, skin also reducing fine lines, wrinkles and scaring.
LIP FILLERS – LIP AUGMENTATION USING HYALURONIC ACID. Lip fillers is a procedure where a qualified and experienced doctor would inject a dermal filler to plump up your lips.
DERMAL FILLERS
RESTYLANE® is injected beneath the skin; hyaluronic acid in the filler adheres to the skin as the water contained in the acid helps to retain volume under the skin's surface.
EVOLENCE® can immediately improve and refresh your appearance by smoothing out and softening unwanted facial lines, wrinkles, and folds, and restoring structure and facial contour in volume-depleted areas.
COSMETIC DENTISTRY – Teeth Whitening Bleaching, Dental Bonding, Porcelain Veneers, Orthodontic treatment, Types of Braces, Enamel shaping, Gingivoplasty-Gum Lift, Dental implants, Tooth-colored fillings, Micro-abrasion, Crowns