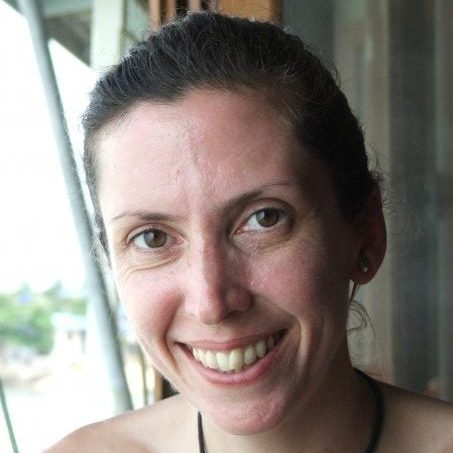 77 Station Passage, South Woodford, London E18 1JL, UK.
About NaturoHealthNutrition
NaturoHealthNutrition was founded by Natasha Cornelius a fully accredited and registered Nutritional Therapist and Naturopath practicing in London and Essex.
Motivating clients to feel empowered by giving them the tools to enable change is the philosophy of my nutritional therapist practice. I love what I do and I am passionate about making a difference in people's lives.
I believe wholeheartedly in nurturing small changes that make a big difference.  It is true that big steps come from small beginnings.
If you are ready to take that first step you can begin by contacting me for a free 15 minute pre-consultation phone call or email to see whether nutritional therapy is right for you. Once we have agreed, I will arrange for you to come to the clinic for an initial consultation which will last approx 1 hour.
During our time together, we will discuss your food intake, cravings, habits, medical history, physical activity, occupation, lifestyle and other factors which may influence our emotional and psychological well being, to build an individual nutritional and lifestyle plan which is suitable for you, with easy to follow recipes, handouts, tips and suggestions.
Approx 4-6 weeks later we will meet again for a follow up appointment (45 mins) where we will review your progress and make revisions to the plan.
I am seeing clients at the Forest Therapy Centre in South Woodford. If you are ready to take a step into a more healthier life, are interested in having a consultation, or seeing whether nutritional therapy is right for you please contact me via this page or view my website for more details.
(Nutritional therapy is suitable and safe for all age groups and can support a wide array of symptoms and conditions and also works wonderfully alongside other disciplines like counselling, body work, acupuncture, homeopathy, herbalism, naturopathy and children's occupational therapy and of course integrative healthcare).
Additional Info:
I am a Certified Lorisian practitioner (food intolerance testing and evaluation and tailored food plans and advice).
I am a MyDNAHealth practitioner (genetic tests and reports).  The genetic report looks at epigenetics – those genes you can influence by diet and lifestyle and can be a very useful tool to assess what areas need greater support, for example, methylation, inflammation, hormones or oxidative stress.
I can order diagnostic tests from GDX Genova, Biolab, Regenerus Labs, Cyrex Labs and Invivo Clinical which will be utilised as part of your treatment plan.  These are not compulsory but laboratory testing can provide tangible support for for some clients, enabling them with the help of working with a qualified therapist to see clearly what aspects of their health need support and can be very useful when assessing the effectiveness of treatment or supplementation.
Types of laboratory testing offered:
Comprehensive stool testing and parasitology
H Pylori breath and stool tests/SIBO breath test
Microbial profile
IgA secretion
Organic acid testing
Heavy metal testing
Detoxification and digestive markers
Adrenal insufficiency and fatigue
Metabolic profile
Hormonal profile (salivary, urine, blood)
Qualifications:
Diploma in Nutritional Therapy
Diploma in Naturopathy
BA (Hons) Research and Social Science
I am a member of BANT and registered with CNHC. I am fully insured.
Experience:
I have a private practice in South Woodford.
I recently worked as the resident Nutritional Therapist at the Whole Child Therapy Centre in South London (a wonderful, multi-disciplinary team, working with children and their families providing funding for programs to support young people with behavioral and neurological disorders (.e. ADHD, Autism, Dyslexia).
Fees:
Initial Consultation (1 hr) – Plus an individualized diet and wellness plan, recipes, recommended supplements and tests and referrals – £75-80*
Follow Up Consultation (45 mins) – Plus a discussion and review of your progress, an assessment of the plan and a revised nutrition and wellness plan – £50-55*
* There is an additional £5 charge for Saturdays and late evening appointments Mon-Fri.  This to cover the additional cost of the room for weekend and evening appointments (after 6pm). Pricing also reflects the time taken by me that I spend as part of my professional time reviewing the case outside of the clinic appointment.
One Check – includes a consultation (90 mins), plus recommended tips and changes, recommended supplements and tests and an individualized nutrition and wellness plan, plus healthy recipes – £70. Suitable for general health, dietary and lifestyle tweaks.
I also offer a service where I prepare a full individualized meal plan.  Due to the length of time the report takes to prepare it incurs an additional cost of £25.
I offer a £15 discount when you book an initial and two follow ups for £160. This needs to be paid in full.  Please see my website and 'Booking' page for more details.
You will have access to ongoing support for all consultations.
MyDNAHealth – The fee will cover the cost of the test plus an initial consultation fee.
Payments are made at the time of the appointment. I accept cash, cheques and BAC transfers.
I also offer genetic and diagnostic testing as part of my packages – please see my website for more details.