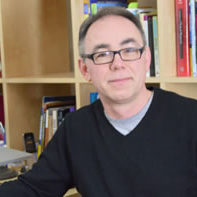 The UK College of Hypnosis and Hypnotherapy
7 Harley St, Marylebone, London W1G 9QD, UK.
About The UK College of Hypnosis and Hypnotherapy
Offering training in evidence-based hypnotherapy since 2003. We specialise in teaching cognitive behavioural hypnotherapy or Hypno-CBT® – a special integration of cognitive behavioural therapy (CBT) and hypnosis.
All our course materials and manuals are fully referenced to academic textbooks or articles in peer-reviewed academic journals. Most people are surprised to lean just how much research there is into hypnosis and hypnotherapy – both experimental research and clinical research. Our courses and workshops are based on this research.
Our main offering is the Diploma in Cognitive Behavioural Hypnotherapy – this qualification is externally verified by NCFE, a government regulated national awarding & examining body. The Diploma is also accredited by the National Council of Hypnotherapy (NCH) and The General Hypnotherapy Register (GHR). This is 21 day (three week) training split into three 7 day intensive training blocks that run from Saturday to Friday.
The training is fast-track and intensive – with 40%-50% of the course time in practical exercises either as client or therapist. Due to the evidence-based approach and intensive format course most participants are either already medical/mental health professionals, coaches, counsellors etc, OR they are seriously commited to changing career – all of which leads to an excellent group study experience.
We also offer a one week Certificate Course in Evidence-Based Hypnotherapy – this is the only course in the UK that is approved by The British Psychological Society for the purposes of CPD for psychologists. This course provides a strong foundation in modern hypnotherapy – in particular what is known as the "non-state" or cognitive behavioural model of hypnosis.
We also offer One Day Self-Hypnosis workshops that are open to the public – they also form the opening day of all of our training courses since training clients in self-hypnosis is seen as fundamental to good therapy.