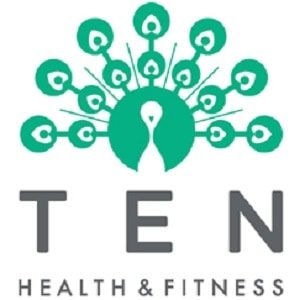 38 Hatton Garden, Holborn, London EC1N 8EB, UK.
About Ten Health & Fitness
Ten Health & Fitness is one of London's leading boutique health and fitness providers with multiple studios across London. Twice voted 'Best Pilates Studio' by Tatler, Ten is the home of Dynamic Reformer Pilates. Our St. James's studio also helps clients meet their health and fitness goals with Physiotherapy, Sports Massage, and Personal Training, plus Barre, TRX and HiiT.
We have a range of classes to suit all levels of fitness and experience and there are never more than 10 people in a class. We make it easy to train when you want, how you want, and we don't charge membership or joining fees.
Our staff are among the most expert  (and highly trained) you'll find anywhere. We also have an approach to client wellbeing that's significantly different to anything else you'll find in the sector. It's called the Circle of Care and through this innovative, collaborative approach we provide our clients with the most effective health and fitness strategy to meet their goals, whatever they may be.
Payment Methods Accepted : Cheque / Cash / Visa / MC / Amex / Delta / Solo
Facebook Page URL : https://www.facebook.com/TenHealthFitness/
Twitter Profile URL : http://twitter.com/tenhealthfit
Services Offered : Reformer Pilates Classes, Pilates Classes, Physiotherapy, Sports Massage, Personal Training, HiiT Classes, Barre Classes,  TRX Classes, Yoga Classes, Jumpboard Classes, Stretching Classes, Pilates for Runners
Products Offered : Activewear, foam rollers, physiotherapy products, health food
Brands Offered : TRX, Wattbike, Balanced Body, HPE (human performance engineering), fisiocrem, rubbeez, Maolin & Goetz, LoveRaw, Mueller, 66fit, the original mckenzie lumbar roll, Lorna Jane, Formthotics, Songbird Wax