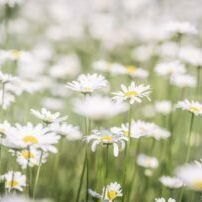 Children's Yoga Classes 3-10yrs
1-5 Bread St, London EC2V 6AT, UK.
About Children's Yoga Classes 3-10yrs
Welcome to the world of Yogi Bears,Children's Yoga Classes for 3-10years.

Sophie's background stems from the completion of her degree course in Early Childhood Studies. Following this, Sophie worked in a number of childcare settings ranging from nurseries and schools to community based outreach work. Over the years she noticed how life's stresses not only impact upon adults lives but children's too. Sophie began practicing yoga 3 years ago and found it was a great way to relax, improve flexibility and focus the mind on the day ahead…so she thought why not combine the two!

Sophie trained to teach children's yoga through Rainbow Kids Yoga which is accredited by Yoga Alliance UK. The course was a great way to go back to basics and see things through children's eyes again.

Children's yoga is taught through story telling, games and music, allowing your child to learn the basics of yoga in a fun and engaging way. It is proven to manage difficult behaviours, improve flexibility whilst building vital relaxation and calming skills.

Yogi Bears is non-competitive, allowing your child to grow and build in self confidence and self esteem all while having lots of fun.