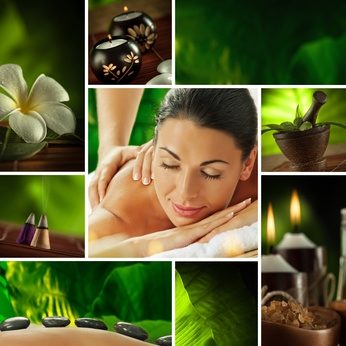 Aromatherapy, Massage, Far Infrared Mineral Wraps, Coaching, Courses
50 Theobalds Rd, Holborn, London WC1X 8NW, UK.
About Aromatherapy, Massage, Far Infrared Mineral Wraps, Coaching, Courses
1. Aromatherapy
Aromatherapy involves using extracts derived from different parts of plants in healing of various health problems. It is one of the best natural ways to combat the destructive effects of stress, restoring health, tranquility and harmony in the body and mind. The extracts – also called "essential oils" are derived from flowers, leaves, stalks, roots, and fruit. Each oil has a very complex makeup, with hundreds of natural components in them, which have their own healing properties and effects on the body systems and emotions.
Aromatherapy massage is one of the most beautiful treatments known to us, combining deep pleasure resulting from relaxation and inhaling beautiful aromas with the medicinal effects of essential oils and massage itself. Massage stimulates and warms up the tissues, increasing circulation. This promotes absorption of highly volatile oil particles by the skin, which then are absorbed into the blood stream and benefit the whole body. The skin is in fact the best way to absorb essential oil components, being a natural "sponge". Only a small percentage of essential oils is needed to bring about powerful effects on both the body and mind, so oils need to be selected and used with care.
Benefits of Aromatherapy:
Deep relaxation of the mind
Re-balancing of emotions
Deep relaxation of the body tissues and organs
Re-balancing of the body systems
Relief from aches and pains
Better sleep
Improved immunity
Younger looking skin
Raised vitality.
2. Reflexology
Reflexology is a therapy which involves applying pressure on precise areas of the feet, hands, face, ears and other areas, to stimulate organs and areas of the body these points correspond to. Modern Reflexology is linked with the Chinese theory of meridians and the flow of energy – "Qi". By applying pressure to certain points of the body, a Reflexologist would be stimulating the meridians, removing any blockages, and promoting the unimpeded flow of energy, thus restoring health and vitality. Reflexology is a holistic treatment, and does not aim to address particular problems, but to restore the body to health by working on the reflexes relating to every system. This holistic approach has a beneficial effect on affected systems in turn.
Benefits of Reflexology:
Deep relaxation of the body and mind
Restores balance of all the body systems
Raised energy levels
Improves sleep
Helps eliminate tension and anxiety
Helps with headaches, migraines
Clearing of sinuses
Promotes hormone balance
Helps with digestive problems
Improves circulation
Restores health and vitality
Helps deal effectively with stress and related problems.
3. Hot Stone Therapy
Hot Stone Therapy is a luxurious treatment which involves laying hots tones on the body and using them for massage to deal with deep-seated issues. The heat helps address deep-seated aches, lesions, injuries, chronic problems, and more. It is also a thoroughly relaxing and enjoyable treatment.
The stones – mostly basalt ones – get heated in a pot of water, then quickly cooled down to a comfortable for the body temperature, and laid on various areas – mostly the back and legs. The warmth of the stones is incredibly comforting and relaxing, both physically and mentally. They are also used to massage the body all over, and this enables a therapist to reach the areas where stones cannot be laid.
Benefits of Hot Stone Therapy:
Promotes relaxation of the body tissues – both superficial and deep
Promotes relaxation of the muscles and tendons, relief from congestion
Improves circulation
Improves immunity
Promotes deep mental relaxation
Re-balancing of the body systems – nervous, musculo-skeletal, digestive, excretory, reproductive, and more.
Speeds up detoxification
Promotes hormone balance
Helps to speed up metabolism and weight loss
Addresses stubborn areas of tissue congestion and cellulite
Great for sports people – before and after sporting events
Helps improve cellular defense
Promotes better sleep, and a feeling of well-being
4. Cupping
Cupping is the use of hollow devices – cups – made out of bamboo, glass, or silicone – which are applied on the body. Suction is created inside the cup either by sucking the air out with a special pump, by squeezing a flexible cup, or by using fire (for glass or bamboo cups). This suction causes the skin to rise, and this in turn brings the blood flow to the area. Depending on strength of suction, there can be a lot of blood brought to the skin in the area. Hot cupping involves the use of fire – a spirit-soaked piece of cotton wool wrapped around a long wand is lit, and inserted for a couple of moments into the cup. The cup is then applied very quickly onto the skin. Since the wand is inserted only for a second, the cup doesn't heat up, but this creates a strong suction for the procedure. The cups are then left on the skin for 10-15 minutes. Cold cupping involves a pump which sucks the air out of the cup, or just a hand which squeezes the cup, or a rubber ball on top of the cup.
Benefitsof cupping therapy:
Helps with respiratory conditions (e.g. asthma, bronchitis)
Clears stagnant of energy
Promotes circulation
Relieves tiredness, chronic fatigue
Helps eliminate muscle and joint cramps and pain
Promotes detoxification
Helps with weight loss by stimulating metabolism
Helps clear cellulite
Rejuvenates ageing skin
Provides relief with old injuries
Promotes relaxation for the mind and body.
Long-standing sport injuries.
5. Sports Massage
Sports massage is a great way to address a specific problem – for example tension in the calf muscles from running, back problems, frozen shoulder, tennis elbow, runner's knee – to name but a few.
The techniques used during the procedure include stretching, compression, toning, friction. Trigger point techniques are used as well if necessary. A skilled therapist will assess the condition, and will use the techniques which would help alleviate it.
Different techniques and procedures are used for professional sports people in the general maintenance, pre-event, during the event, and post-event treatments. For the general public, in most cases it would involve a general restorative treatment where certain techniques can be used if needed.
Benefits of Sports Massage:
Alleviation of general aches and pains
Relief from pain resulting from injuries
Improved circulation
Relaxation of muscles and tendons
Removal of uric acid and other products of metabolic activity from the tissues, which restores muscle function
Relief from congestion and muscle tension
Increased vitality.
6. Non-Surgical Mini Facelift – "Lift Petit"
Mini Facelift – otherwise called The Lift Petite – is a non-surgical facelift which was originally developed as a face treatment for the stars. It provides a temporary non-surgical facelift, making the skin look dramatically younger in just one treatment. It contains mineral powders, extracts of fruits and booster enzymes which improve muscle tone and elasticity.
The treatment leaves the complexion refined and radiant by lifting and toning the skin structures. The main part of the treatment is the mask works by gently stimulating circulation and exercising facial muscles. This helps restore muscle tone and improve the elasticity of your skin. The tightening action firms and softens the skin, visibly reducing fine lines and wrinkles.
If you are planning a celebration, or to go to an event and would like to look your best – this is the best treatment you can have. When the mask is applied, the skin warms up, which increases the blood flow and helps achieve a youthful look. The treatment includes deep cleansing, toning of the skin, plus a relaxing massage. At the end of the treatment a special creme is used to moisturise and nourish the skin.
Benefits of Mini-Facelift:
Instant non-surgical facelift making the skin look visibly younger
Cleanses the pores
Improves circulation and skin tone by warming the skin
Exercises facial muscles by tightening the skin
Especially dramatic results are achieved in the eye area
Nourishes the skin with nutrients contained in the product (vitamins, minerals)
An answer to anyone wishing to look younger prior to a special event.
7. Far Infrared Mineral "FIRM" Wraps
Minerals are precursors of life on earth, and are the basic building blocks of all inorganic and organic matter. Our body is a virtual ocean, containing about 60 chemical elements, 25 of which are thought to play an active part in body processes. However, not all the chemical elements are needed, and some – like mercury, caesium, cadmium – are highly toxic, and others – like plutonium, vanadium, radium, polonium – are radioactive.
Fortunately, normally our bodies contain only trace amounts of toxic and radioactive chemicals. This is where clays become so useful, with their detoxifying power, which works through absorption and cation exchange. Based on years of research into the powers of mineral healing, I have developed a range of mineral-based treatments – we call them Mineral Therapies.
The Clay Detox Wrap addresses heavy metal and other types of body toxicity, and are thoroughly healing. Clays have a very potent property to remove toxins out of the environment they are in contact with, thanks to an interesting and very useful property called cation exchange.
Salts form a big part of the mineral group. Most used salts in natural treatments are sodium or magnesium-based. They are absorbed by the body easily, via the process called "osmosis", and the body only takes what it needs. The most popular mineral salts are magnesium-based: magensium chloride and magnesium sulphate (Epsom salt).
I use magnesium oil (magnesium chloride solution) in Magnesium wrap and Magnesium Oil Massage. Both procedures are thoroughly relaxing, and have a large list of therapeutic benefits which come with magnesium supplementation and mind and body relaxation.
I also offer Mineral Weight Loss Wraps which work by stimulating the body cells and freeing them of toxins, while relaxing the body and replenishing it quickly with magnesium. The wraps work best in conjunction with a healthy nutrition regime and exercise, and for the best effect at least 4 wrap treatments need to be booked.
Here is the list of therapies again (more will be added to it later):
Coaching
I offer coaching sessions – both in person, and online. My approach to coaching s holistic, and we would cover and connect all areas of your life for best results. However, if you would like to focus on one or two areas – life health, business, relationships – we can develop the strategy which will suit your requirements.
Diet & Nutrition Coaching – aims to address your nutritional needs, so we will look at your dietary patterns, dicuss where changes are needed, and agree on a plan which would aim to put those changes into practice.
Stress Coaching – aims to address your ways of coping with evens and situations in your life. Again, we will look at what is and isn't working, what makes you get stressed, and develop strategies which would help you deal with it calmly and productively.
Consultations
I offer free 10-minute telephone consultations. However, to discuss your health issues and requirements and help you the best way I can, we would need to have a detailed conversation. This will best be done in the clinic environment
Courses & Workshops
I offer courses and workshops, to therapists and members of the public, mostly in person for now. I am working on putting the courses online, so there will soon be an opportunity to study them online as well.
Courses I teach (my own therapies):
Other courses on offer:
Aromatherapy
Reflexology
Indian Head Massage
Holistic Massage
Cupping Therapy
Hot Stone Therapy
Mini Facelift – "Lift Petit"
Deep Tissue Massage
Swedish Massage
Coaching
The courses are taught either on a one-on-one basis, or in small groups of up to 4 people. please enquire for details. Online courses are coming soon.
You can find more details about the therapies, courses and prices, as well as book treatments on the website – http://www.purenaturecures.com. Alternatively, just call, and I will be happy to answer your questions.