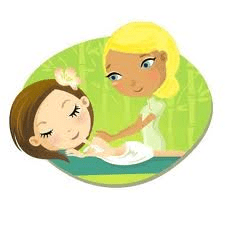 Deep tissue, Lymphatic drainage, Pregnancy massage,Facials, Waxing
Rochester House, 155 Fairfax Rd, Teddington TW11 9DU, UK.
About Deep tissue, Lymphatic drainage, Pregnancy massage,Facials, Waxing
Deep tissue: It use firm pressure to release tight muscle, is one of the best and most effective ways to treat pain and injury.
Lymphatic drainage massage: (LDM) Manual Lymphtic drainage massage is a genlte and ritmic massage that stimulates the body's lymphatic system,assisting the body to eliminate waste and toxins boosting the immune system.
Pregnancy massage: Or prenatal massage- To relax tense muscles easy sore spots, improve circulation and mobility. It can alleviates ohter common health problems associated with pregnancy. some of the benefits:induces deep relaxation,will enhance relantionship with mother and baby, helps to reduce emocional stress,helps to avoid vericose vains, sluggish bowel movement.
Facials: Is a beauty treatment to slow down the aging process and achieve youger looking and healthier skin also relive stress, migrane headache, sinus
congestion. Products used: Elemis
Microdermabrasion : Deep cleanse the skin, remove the fine lines also can be done on the body to get rid of the stretch marks.
Detox an anti cellulite reduction massage: Help in the reduction of cellulite using massage techniques.There are many benefits between them redistributes and assists in breaking down of fat cells.
Thai yoga massage: Is a holistic therapy which the primary aim is to restore and balance the body's energy system. This massage is done on futon or mat on the floor, a session lasts between 1 and 2 hours. the therapsit uses thumbs, palms, elbows, knee and feet to apply a combination of acupressure,gentle rocking and twisting, joint the spine mobilizations and assisted stretches. The benefits are countless, can improve posture, digestion, circulation, flexibility, breathing, muscle are stretched, emocional and nervous tension is reduced. Often a deep sense of peace can be experienced during and after the  Treatment.
Reiki: Reiki healing, it is an energy through the hands. Is very relaxing and balances the body energy.
Waxing: Brazilian waxing, legs, bikini, underarms, face, arms. Product used: Lycon
– mobile service available