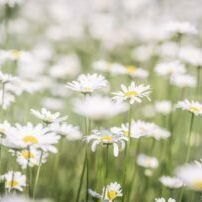 FREELANCE Beauty/Holistic/Massage Therapist
Allt Yr Ynn, Waun Fawr, Aberystwyth SY23 3BA, UK.
About FREELANCE Beauty/Holistic/Massage Therapist
Hi, my name is Anna and welcome to Mobile Spa – services covering the Ceredigion area.
I am a Freelance Beauty, Spa and Complimentary therapist qualified to N.V.Q Level 3, and have been a fully qualified therapist for 5 years, after training at Llandrindod Wells and completing various training courses along the way.
At Annas' Mobile Spa, the therapist offers the spa service without the spa price tag; while striving to make a happier and healthier you, remaining committed to your comfort and satisfaction. Catering for men and women, there is a wide range of treatments to choose from.
This company follows the Holistic approach, all the products used are completely natural, free of any harmful ingredients. Some of the services on offer are:
Beauty treatments such as Manicures, Pedicures, Shellac, Facials & Waxing
Massage treatments With use of specialized techniques altered to suit each client:
Remedial Sports Massage, Stone Therapy, Swedish Massage & Lymphatic Drainge Massage
Holistic Treatments including Reflexology, Reiki & Indian Head Massage
Anna aims to provide her clients with the highest quality of therapy helping to promote health and wellness accompanied with luxurious products that will be sure to make you feel great.
Covering a twenty mile radius of Aberystwyth town.
I will come to either your home or workplace.
Free call out within four miles of Aberystwyth
For further locations, there will be a small surcharge of £5 for fuel costs