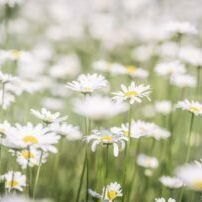 Reiki Treatments and Fully Certified Training
51 Tirnascobe Rd, Armagh BT61 9HT, UK.
About Reiki Treatments and Fully Certified Training
The Reiki Healing House is nestled in the magickal rolling hills surrounding Armagh. The house herself is seeped in healing history, being occupied for many years by well known Armagh Healer. The town land in which we are situated is called Tirnascobe.
Anne Marie has been teaching Reiki since 2003, she offers fully certified training in all levels of Usui Shiki Ryoho Reiki. All courses include attunement, students manual, certificate, vegetarian lunch and of course on going support to students. Classes can also be arranged in your area, please contact Anne Marie for details.
Anne Marie is also available for Reiki treatments.
We would welcome the opportunity to share our healing energy with you, bringing balance and harmony to your world…