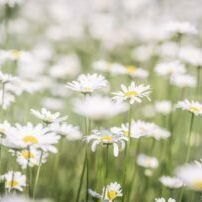 Colonic hydrotherapy / irrigation in sheffield south yorkshire
82 Bowland Dr, Chapeltown, Sheffield S35 2QN, UK.
About Colonic hydrotherapy / irrigation in sheffield south yorkshire
A New U colonic hydrotherapy / irrigation in Sheffield, barnsley, rotherham and doncaster South Yorkshire. A New U has been opened for a number of years to help promote and maintain good health. I offer services such as nutrition and stress management advice, HD Brows (High Definition) and LVL Lashes but my main focus is colon hydrotherapy as I am passionate about this treatment as a health tool and is a great way to detox your body!
The procedure of colon hydrotherapy has been around for centuries. The Egyptians used it as early as 1500 B.C. to treat diverse diseases. Early in 20th century, popularity of the treatment soared in Europe and the USA. In fact, from the 1920s to the 1960s, enemas were standard practice in hospitals.
Modern medicine and its ability to treat many health problems caused natural and complimentary therapies to take a back seat. However, many people are concerned about the implications of taking medication in terms of side effects and increased toxic load on the body. There is no medicine that will cure digestive complaints such as malabsorption caused by underlying stress, constipation, bloating, recurrent yeast infections, dysbiosis, intestinal discomfort etc.
With people wanting to take more control of their health, complimentary therapies are becoming very popular again, with many people having colon hydrotherapy to help them with the symptoms of digestive disorders and to detox their bodies. Colon hydrotherapy differs from an enema. Enemas will only clear out the lower part of the large intestine or bowel as it is also known and patients have to hold water for a period of time and then sit on the toilet to try and remove waste. It can take several treatments to work effectively. Colon hydrotherapy will clear out the entire colon without the need to hold or be uncomfortable. The treatment takes approximately 45-60 minutes, Erica at A New U uses a machine to control the water temperature and flow. All of the consumables for the treatment i.e the speculum and pipework etc are all completely disposable and are never re-used.
Colon hydrotherapy will remove wastes, irritants and allergy triggers from the bowel. It will rehydrate the bowel and can help to repair the bowel wall. It can help to replace digestants and rebalance the bowel flora (gut bacteria). It can help to restore normal bowel function by exercising and toning the bowel and restoring the gut-brain connection which is needed so that a person knows when they need to open their bowels. It also helps to re-educate the owner of the bowel about how it works and provides a visual reinforcement of the need to eat well and maintain stress levels.
In addition, people often state the following benefits after having the treatment:
clearer skin
higher levels of energy
better sleep
better ability to cope with stress
a better understanding of what is happening in the body and how their digestion works
a sense of wellbeing
a reduction of stress, anxiety and uncertainty
an increase in confidence
Here at A New U Sheffield, we can also carry out coffee or herbal detox colonics. These are a great additional boost to a regular colonic as the herbal or coffee solution can help with clients suffering with IBS, bloating or trapped wind, poor peristaltic action in the bowel, lack of energy, acne to name a few.
Please get in touch with any questions you may have or if you would like to book in for a treatment.
Many thanks for taking time to visit and hope to meet you soon.