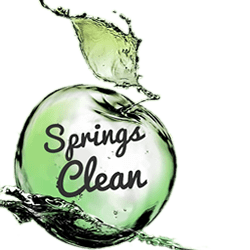 Colonic Hydrotherapy Clinic
1 Alms Houses, Llanrhaeadr, Denbigh LL16 4NL, UK.
About Colonic Hydrotherapy Clinic
We are an experienced & professional Colonic Hydrotherapy centre based in Llanrhaeadr, North Wales. Our clinic is easily accessible from North Wales, Cheshire, Wirral and Liverpool.
What is Colonic Hydrotherapy?
Colonic Hydrotherapy, also known as Colonic Irrigation, is a safe and effective method of cleansing the colon by repeated gentle flushing with warm filtered water under very low pressure, using specialised massage techniques on the tummy area to stimulate release. The treatment is odourless and is not painful.
The Benefits Of Colonic Hydrotherapy
Receiving a colonic irrigation treatment is a very quick and effective way to totally detoxify the colon from all the yeasts, toxins and build up which occurs over time.
Colonic hydrotherapy offers many benefits – we like to see the treatment more as a prevention and spring cleaning of the colon to make sure nothing bad builds up and causes major health issues later in life.
Common reports from people who have received a Colonic Hydrotherapy Treatment from us include:
Instantly improve your bowel function
Weight Loss
Get clearer skin
More mental clarity
Fewer headaches
Improve your circulation immediately
Strengthen your immune system
Absorb lots more essential vitamins and minerals through the bowel
About the Colon
The colon is also called the large intestine, many people don't realise the role that the colon plays in people's general health and wellbeing. For example did you know:
The colon makes up 70% of your immune system
Over 90% of the population carry parasites in their colon (some carry as much as 8lbs worth around with them every day)
A sluggish and under working colon can be the cause of a number of ailments including Irritable Bowel Syndrome, lack of energy, constipation and bloating
Further Aftercare
One colonic is beneficial to the body but we recommend a course of 3 or more for optimum results. First time colonic results can vary dramatically, with many initial treatments being mainly about hydration with the water and massage making a start on breaking down the unnecessary waste. Then, after several colonics, the colon can be washed more effectively.
Did you know that 70% of your Immune System is in your colon?
The colon contains both good and bad bacteria which are flushed out during a treatment. Good bacteria are essential for a healthy immune system to avoid picking up colds, coughs or flu's. In order to replace these good bacteria, we recommend natural, wheat free, gluten free, dairy free, organic probiotics to top up your system on a daily basis. This will promote a good healthy colon.