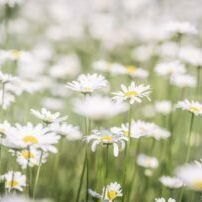 HypnoBirthing Biggleswade- Breeze Birthing with The Wise Hippo *NEW
10 Horseshoe Cl, Dunton, Biggleswade SG18 8RY, UK.
About HypnoBirthing Biggleswade- Breeze Birthing with The Wise Hippo *NEW
"I cant thank you enough, the course was worth every single penny and enabled me to have a quick calm birth and a very content alert baby" Sam Rogers of Royston. Baby Ronnie born 4th February 2014.
4 week Antenatal Classes with The Wise Hippo Birthing Programme- the UK Specific hypnobirthing programme that is simple and easy to follow right up to the birth of your baby.
FULLY PREPARE for a POSITIVE birth, feeling confident, in control and excited. Give your baby the BEST start in life.
After starting her hypnobirthing course at 36wks, Jane Wallington's daughter Jessica, was born FAST ASLEEP in the water after a 1.5hr labour. No pain relief, no exertion and after just an hour they were ready to go home from hospital. No comparison to her first birth whatsoever. Jessica was a calm, chilled, happy baby who fed and slept well- a typical HB baby 🙂
Since her empowering birth, Jane has qualified as a fully certified Hypnobirthing Practitioner- Mongan Method taught and is registered with FEDANT.
Through Breeze Birthing Jane is proud to teach The Wise Hippo Birthing Programme, empowering couples so that they themselves can do exactly what nature intended.
These are antenatal classes EVERY MOTHER/COUPLE should have.
Jane teaches group classes in Royston, Baldock and Biggleswade. Private classes also available.