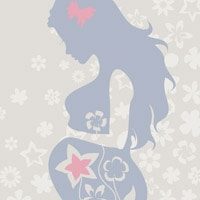 Hypnobirthing North Worcestershire
Mill House, Stourport Rd, Bewdley DY12 1BD, UK.
About Hypnobirthing North Worcestershire
Private 1:1 sessions available.
Sessions run by Janine King, Antenatal teacher & Doula. The hypnobirthing sessions will teach you natural ways to work with your body to reduce the level of pain experienced during labour. Most antenatal classes cover a wide range of information based topics such as what will happen during birth, all the procedures and protocols of our modern maternity system, pain relief options, breastfeeding, baby care skills, early days as a parent etc. This course will focus on hypnobirthing and mindfulness techniques.
The sessions will focus exclusively on emotional and practical preparation teaching you what you can do to help yourself have the most positive birth experience, regardless of the type of birth you are planning. you will learn in depth skills to prepare yourself mentally, emotionally as well as physically for the birth.
Whether you want a natural water birth at home or are open to having an epidural in your local hospital, what you learn on these classes will give you the confidence and ability to work with your body no matter what your birth choices are.