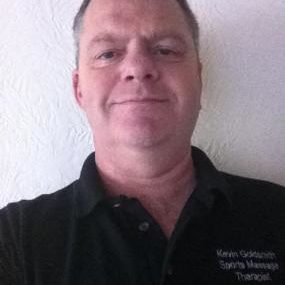 Kevin Goldsmith Sports Massage Therapist
27 Linden Ave, East Grinstead RH19 1LS, UK.
About Kevin Goldsmith Sports Massage Therapist
Kevin is an experienced sports massage therapist providing treatment for all sports injuries, pre and post operation treatment and sports injury rehabilitation. Treatments are also suitable with clients who may have postural problems that cause aches and pains, including back aches, sore neck & shoulders, shoulder pain and restriction, leg aches and general every day stress pains.
Kevin also offers advanced massage treatments including myofascial release (MFR), trigger point therapy (TPT) and soft tissue release (STR) which can be used on a number of ailments where there is impingement causing pains anywhere on the body.
Myofascial release is a particularly powerful treatment in that MFR can release areas of fascia that may be causing impingement of the soft tissue on pain cells and nerves, this is a safe technique that can be used in most cases and provides excellent results.
Being right on the West Sussex/East Sussex/Surrey/Kent border, Kevin's practice is ideally suited for clients in the Gatwick Diamond business area, North-Sussex, Mid-Sussex, South Surrey, West Kent including the main towns of East Grinstead, Forest Row, Crawley, Horsham, Horley, Redhill, Gatwick Airport, Tunbridge Wells, Oxted, Godstone, Haywards Heath and Burgess Hill as well as all the local villages in between.
Kevin looks forward to welcoming you as clients. If you would like to discuss any injury or ailment and the treatment required, please give me a call.