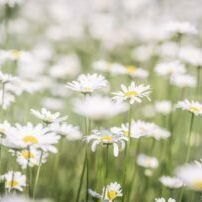 Spiritual Coach and Intuitive Healer
86B Church Walk, Burgess Hill RH15 9AS, UK.
About Spiritual Coach and Intuitive Healer
Lisa is a well-respected professional Spiritual Coach and Intuitive Healer. Lisa is a Member of the Association of Reflexologists (MAR) and registered with the Complementary and Natural Healthcare Council (CNHC). With over 20 years experience, Lisa has been involved in the consciousness development, the merging of science and spirituality and the lure of being a conscious participant and visionary of human potential by playing with probabilities, whilst promoting the expansion of the multi-dimensional realms of existence. As such, Lisa works with Archangels, Angels, Unicorns, and elemental energies to bring the worlds closer together through her healing sessions and Theta Healing ® courses.
Lisa's unique style is to offer the best blend of treatments with her years of experience which gives her the desire and passion to help others to empower themselves to make the changes in their lives through: Theta Healing ®, Angel Therapy Practitioner® (AHP), Reconnective Healing ®, Emotional Freedom Technique (EFT), Angelic Reiki, Shamballa Healing, and Reflexology (MAR). These are complemented by her, empathy and strong intuition to enhance a person's well-being, self-development and much more….
If you'd like to book an in-person, telephone, distant healing and or a Skype session or wish to learn more about Theta Healing ®, I would be pleased to hear from you. I do hold Theta Healing ® courses throughout the year and dates will be posted on my website www.Lisa-Halliday.co.uk.