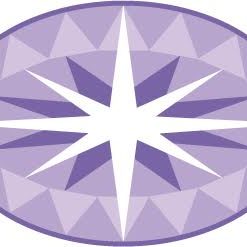 Holistic Therapy Centre in Coventry
84-86 Walsgrave Rd, Coventry CV2 4ED, UK.
About Holistic Therapy Centre in Coventry
The Amethyst Centre for Holistic Healthcare and Development is a therapy centre based on Ball Hill, Coventry. There are 4 rooms available to hire: 3 of these rooms are suitable for use only by therapists and can be hired either furnished with a couch or unfurnished so you can base yourself there with your own couch. The other room is suitable for training courses, meetings, or readings. There is a fully staffed reception and our receptionists are either qualified therapists or people who have used holistic therapies for their own benefit and can make our clients feel very welcome. A comfortable sofa is provided and your clients can begin the relaxation process as soon as they get there.
If you are a therapist and would like to hire the Centre, we offer different ways to do this. Firstly, you can hire the centre for £10 per hour. This is good for people who are seeing clients on an ad-hoc basis and would like to meet them in a neutral venue. You can hire the Centre for a day, which will cost £75, and finally, if you want to be resident at the Centre for a week, it will cost you £200. We can be more flexible for longer-term hires. Payment is required monthly in advance if possible.
Are you a trainer or do you run workshops? Our Celestine room is the entire second floor of the building and seats up to 15 people in theatre-style, or 12 round tables. The room hire is £10 per hour or £75 per day as above. Free teas, coffee and spring water is provided.
Please get in touch to see what we can do for you!