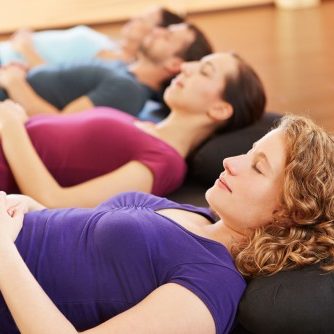 8 Week MBCT Mindfulness Course for Stress
1A Guildford Rd, Woking GU22 7PX, UK.
About 8 Week MBCT Mindfulness Course for Stress
If you're suffering from stress, you've probably taken some steps already to take better care of yourself such as exercising regularly or eating a healthy diet. You may have taken some wise steps to look after your body but what steps have you taken to look after your mind? After all, when stress takes its toll on the body, it begins in the mind.
SurreyMindfulness teaches an 8 week MBCT course that combines mindfulness meditation practices with theory taken from cognitive behavioural therapy. The course gives participants a greater understanding of how stress can grow in and be maintained by the mind and teaches participants techniques that enhance awareness, focus and calm.
Some of the symptoms of stress that regular mindfulness practice has been found to help are:
• High blood pressure
• Insomnia
• IBS
• Anxiety
Courses last for 8 weeks and classes are held every Wednesday from 7pm-9pm and include a day retreat on a Saturday with lunch. All participants will receive guided meditations to help with home practice as well as course hand-outs. For more detailed information on the course, including costs, please visit the website.