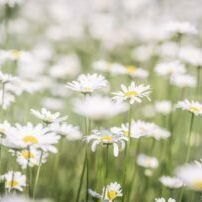 Align Soft Tissue Massage Therapy
27 Church Cl, Biddulph, Stoke-on-Trent ST8 6NB, UK.
About Align Soft Tissue Massage Therapy
Sports and Remedial Massage Therapy
Aches and Pains?
Try a rejuvenating and therapeutic massage treatment
Soft tissue massage therapy is warming and relaxing but also includes specific treatment of stressed and damaged soft tissues. Using advanced sports and remedial massage techniques to relieve pain and discomfort which may be caused by –
Occupational or postural issues
Repetitive actions or overuse
Sporting or recreational injuries
Long term mis-alignment and compensation
Emotional stress
** I don't do any sport – Is it for me? **
Indeed it is!
Soft tissue massage therapy is for everyone as the stresses and strains of everyday life can cause pain and discomfort just as much as a sporting injury. Whether you are sitting at a computer all day or lifting, carrying and stretching your body can be subjected to tension, overstraining or repetitive use of your muscles. Soft tissue massage therapy can help to alleviate the pain and discomfort caused by these daily pressures.
** I am a keen sportsman – how can it help me? **
Whether you are regularly taking part in sports or training for a one off event soft tissue massage therapy can –
– Enhance performance
– Assist in recovery from injury
– Increase range of movement and flexibility
– Help to prevent injury
– Increase circulation and removal of waste products
– Alleviate tight and shortened muscle groups
– Relieve DOMS