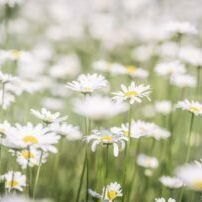 Exciting news in Stafford!!
11A Fonthil Rd, Stafford ST16 3JL, UK.
About Exciting news in Stafford!!
I am very pleased to announce that I will soon be practicing my complementary therapies from Stafford, In addition to Rugeley. As an holistic complementary therapist, I listen to your needs during the free consultation period (usually 30 minutes) and intuitively suggest therapies I believe will be of the greatest benefit to your mind, body & spirit, with the aim to relax, rebalance and rejuvenate each element in order to maintain your optimum health and well-being. 
I offer a selection of complementary therapies which include reflexology, aromatherapy, holistic facials, Indian head massage, Auricular therapy (ear candling), fire cupping, crystal therapy, colour therapy and chakra balancing which can all be combined and packaged alongside a well-being and lifestyle consultation. I offer a loyalty scheme to all clients.
I use Neal's Yard Remedies organic, award winning skincare products in all of my treatments. NYR are a British, family owned company and all of the products are ethically produced, meaning they are cruelty free and Fair Trade. 
I regularly provide workshops and talks to interested groups, about complementary therapies and how they can help us in our day to day lives. I also attend many charity events and pamper fairs each year, providing complementary therapies  to those who rarely have the opportunity to take time out for themselves.