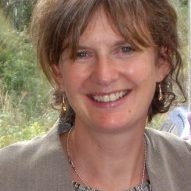 Mind with Body Psychotherapy Practice
31 Portway, Frome BA11 1QT, UK.
About Mind with Body Psychotherapy Practice
Hello, my name is Judith Rawlings and I am an accredited psychotherapist and yoga teacher . My private practice is based in Frome, Somerset where I offer Core Process Psychotherapy and Therapeutic Yoga.
At the heart of my practice is the intention to meet the difficulties and concerns expressed and also to hold the potential for change and wholeness. I work with gentle yoga and mindfulness based applications which can be tailored to individual needs including applications for chronic pain, spinal issues, anxiety and depression.