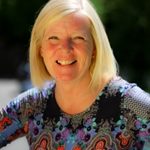 Holistic Therapies and Training
198 Ferry Rd, Jackfield, Telford TF8 7LS, UK.
About Holistic Therapies and Training
You in Mind is based in The Gorge Therapy & Training Centre which is situated in the beautiful tranquil setting of Maws Craft Centre, Jackfield in the heart of the picturesque Ironbridge Gorge.
We provide a wide range of holistic therapies which allow you to achieve the ultimate in relaxation, de-stressing, health promotion, and preventative health care.
We guarantee a high standard of professional health care and, although listed individually, our treatments can be mixed and matched to suit your needs.
We also offer a wide range of workshops and offer fully accredited holistic therapy training courses..