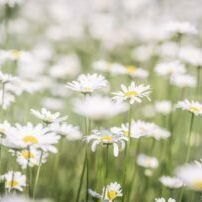 Integrative Counselling for Adults, Young People and Children
16 North St, Thame OX9 3BH, UK.
About Integrative Counselling for Adults, Young People and Children
All of us at some time in our life will face difficulties and coping can become increasingly hard. We may realise that we want to make changes and need support. It is often difficult talking to friends or family about the things that trouble us most. That's where it can be helpful to talk to a counsellor. A counsellor is trained to listen and understand your life and experiences without judgement. Working together in this safe environment you will have the space to explore and better understand your thoughts, feelings and behaviours. This will help you make decisions about the changes you want in your life or enable you to accept or come to terms with those things you cannot change. Counselling can empower you to overcome your difficulties, to grow and develop and move forward.
I work in an integrative way, using a core approach of Person-Centred Counselling, along with tools and techniques from other approaches such as Cognitive Behavioural Therapy and Transactional Analysis. Fundamentally I believe that you as a client are the best expert in your own life and situation. Given the right environment; where you will be truly heard and accepted unconditionally – I believe that you will have the ability to overcome your difficulties and find your own solutions.
In addition to running a private practice, I also work as a Senior Counsellor on a drug and alcohol programme within the prison service. In this role I offer counselling and group work servies to clients and take a leading role within the clinical team, deputising for the treatment manager in his absence. I also provide line management support for all counsellors within the team.
I have extensive experience supporting adults, young people and children in various settings. I have in excess of nine years' experience working with addictions and supporting those affected by someone else's drug/alcohol use. In addition I have also worked as a volunteer bereavement counsellor, providing free and confidential counselling to anyone above the age of five who has been affected by bereavement.
All of my work is in accordance with the British Association of Counselling and Psychotherapy (BACP) and their ethical framework for good practice. I have also completed the BACP certificate of proficiency so am now a registered member of the association.