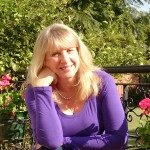 Balance and Transformation
18 Chaucer St, Northampton NN2 7HN, UK.
About Balance and Transformation
Hello and welcome! My name is Fiona Davies and my passion is Balance and Transformation for myself, my family and friends and for my clientele … in all areas of our lives. I work with my clients to help them get the best out of their lives … physically, mentally and emotionally. It is such a privilege working closely and uniquely with others to help get them back on track and moving forward in a creative and positive way.