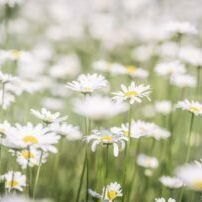 Mohsin Health: Consultations services & products
406 E Park Rd, Leicester LE5 5HH, UK.
About Mohsin Health: Consultations services & products
Welcome to Mohsin Health- Trusted for 35 Years
Mohsin Health is all about improving people's health and transforming lives. The word 'Mohsin' has Arabic roots, meaning 'excellence', 'beauty' & 'service.
Our founder and practitioner, Hakim M Salim Khan M.D. (M.A.) M.H. F.G.N.I D.O- Consultant Herbal Physician and Iridologist, current Chairman of the Guild of Naturopathic Iridologists, has been in practice for 35 years. He has successfully treated thousands of patients from different walks of life. Hakim M. Salim Khan is committed to helping each patient reach their optimum health and well-being with safe, effective, herbal and nutritional solutions.
Individual health improvement plans aim to create a state of balance in the body, strengthening the whole system. They are based on assessment of the patient's individual body type (Mizaj) and current health status.
Our Tradition is based on the eastern wisdoms of health – Tibb or Unani Herbal Medicine. 'Tibb' literally means 'nature', natural medicine, bringing together the wholistic healing traditions of Europe and Asia in a way that is relevant for today's modern living.
The Mohsin Health website offers information about the Tibb tradition, Iridology, consultations with M Salim Khan, and a webshop for buying unique 'Mohsin' formulations, health foods, supplements and a range of excellent honeys.
Consultations are by appointment, and are always private and confidential. Before any advice or treatment is given, an initial face-to-face consultation is necessary in order to establish your individual constitution and temperament (Tabiyat and Mizaj).
New Patient Consultation: £45
Existing Patient Consultation: £30
Iridology Assessment: £70
What You can Expect
After the consultation, you will be provided with a personalised Health Improvement Plan, which may include:
Lifestyle recommendations
Nutritional recommendations
Supplement(s)
Herbal medicine(s) (Charged Separately)
Booking
Our practitioner sees patients on Wednesdays, Thursdays and Saturdays, from 9.30am to 5.00pm.